Maize flour packaging machine | Powder packaging machine 5-50kg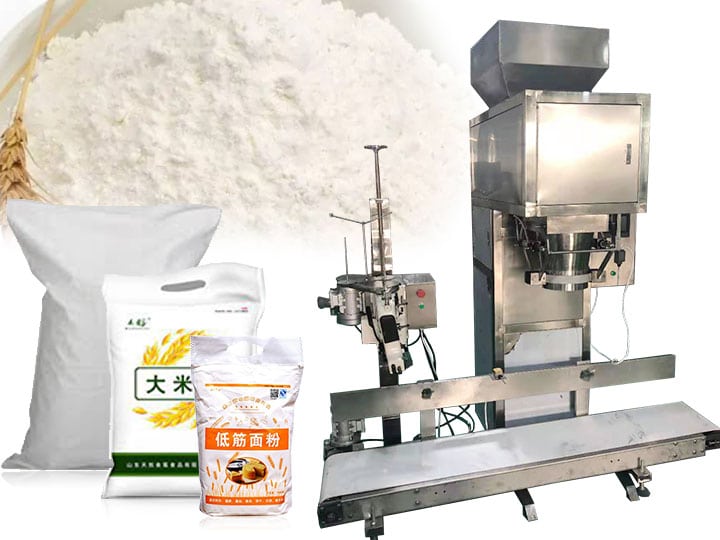 Introduction of flour packaging machine
This flour powder packaging machine is mainly used to pack 5-50kg of powder. It is widely used in the packaging of food and chemical powders. For example, it can pack flour, cornflour, rice flour, mung bean flour, banana flour, and another food packaging. At the same time, it can be used to pack chemical powders such as lime powder and cement powder. You only need to manually place the packaging bag, and the machine can automatically complete the remaining packaging steps. The machine has fast packaging speed and easy operation. It is very important for operators who need large amounts of packaged powder.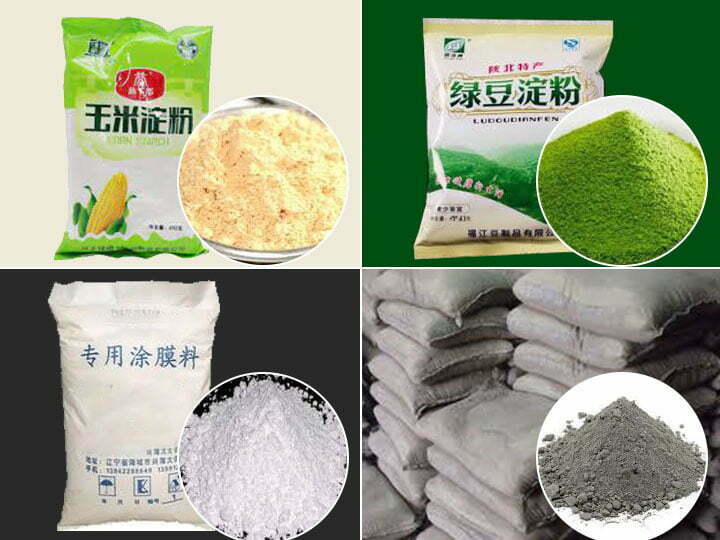 Structure of flour packaging machine
The machine mainly includes four parts: automatic weighing device, conveying device, sewing device and computer control. It has a reasonable structure, beautiful appearance. The flour packing machine is energy saving and electricity saving. It is convenient to operate. The weighing function is accurate.
The structure of the packaging machine mainly includes silo, discharge port, conveyor belt, bag clamping device, computer quantitative packaging scale, sealing device(be able to customize).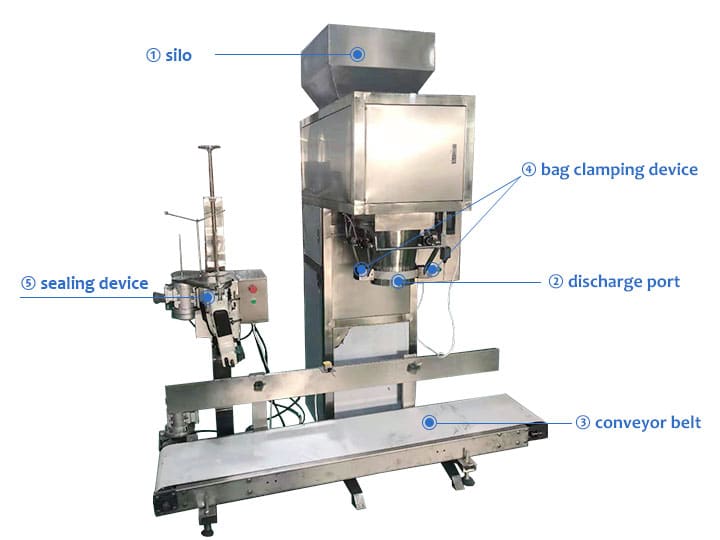 Parameters of the flour packing machine
| | |
| --- | --- |
| Packing weight range | 5-50kg |
| Packing quantity range | 3-4 bags/min |
| Power | 2.2kw |
| Material | 201 stainless steel |
| Dimensions | length 2000×width 800×height 2500 (mm) |
Working process of flour packaging machine
Working Process: Material placing → Manually bag placing → Automatic filling → Automatic weighing → Automatic conveying → Automatic sealing → next process
In addition, the package bag and sealing devices are different. You can choose them according to your needs.
Weighing method of flour packaging machine
The flour packaging machine uses a TH-25 computer quantitative packaging scale. This scale is a new generation of intelligent packaging scales developed by our Taizy company. The main machine of packaging machine adopts fast self-flow cutting or screw-propelling cutting. Its measurement method is bucket measurement. The packaging machine uses advanced frequency conversion technology for small-scale feeding and metering. At the same time, it adopts advanced digital frequency conversion control technology and anti-interference technology. This technology can realize automatic error compensation and correction.
This weighing method is suitable for the quantitative packaging of powder and granular materials.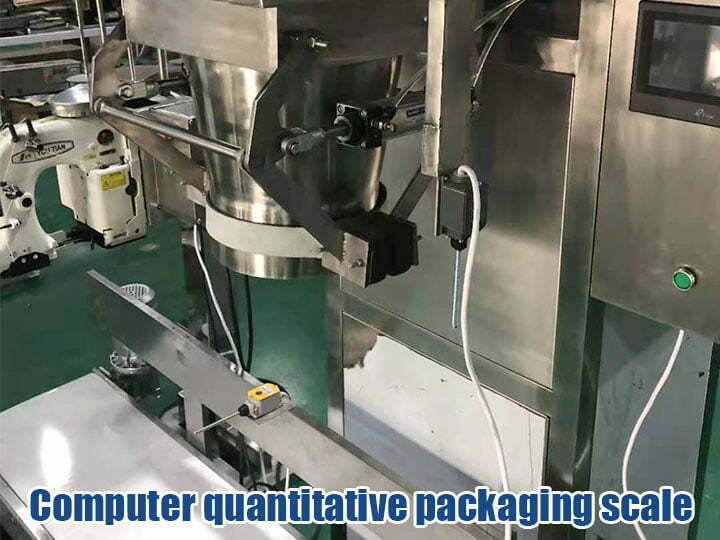 Benefits of using flour packaging machine
1 The application of an automatic flour packing scale improves the working environment and efficiency. Also, the use of packaging machines can save labor costs.
2. According to the different materials of the packaging bag, choose a folding seam machine or a heat sealing machine. The accessories have good performance. And the technology of the powder packaging machine is very mature;
3. This packaging machine solves the problem of sticky material and bulk material in the flour packaging.
4. The use of packaging machines greatly improves the speed of powder packaging.
Why use a packaging machine to package flour?
The flour itself is relatively fine. Therefore, the dust in the packaging process is relatively large. Manual operation is not only slow but also the health of employees is not guaranteed. This problem can be completely solved by using the automatic flour packaging scale produced by our company. For flour mills and flour producers, it is necessary to purchase a flour powder packaging machine. The same is true for the packaging of chemical powders.
How to choose the most suitable flour packaging machine?
When you choose this scale, please provide the following information. Then, our technical engineers can provide you with the most accurate technical configuration plan.
The characteristics of packaging materials: granules or powders, material size or mesh, moisture content, etc.
Packing bag characteristics: bag length and width, woven bag or paper bag or plastic bags.
Details of your expected output, feeding method. And whether the site has limitations.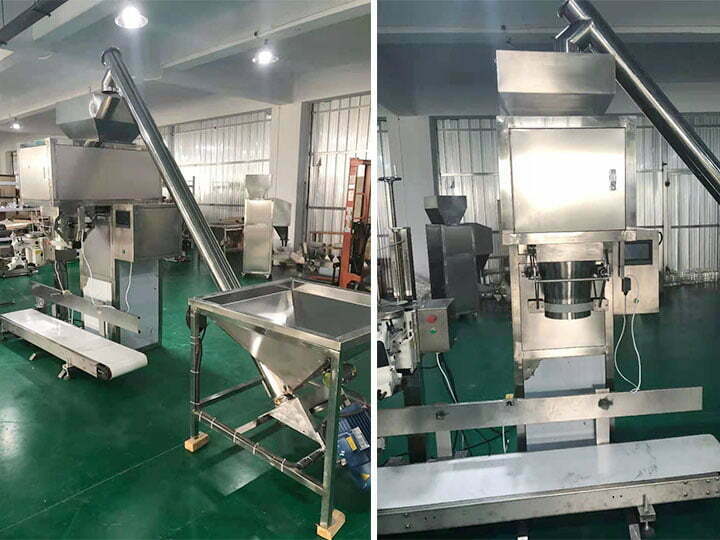 Optional accessories
Sealing device:
You can choose the sealing machine according to your needs. Such as plastic sealing machines, vacuum sealing machines, or other sealing machines.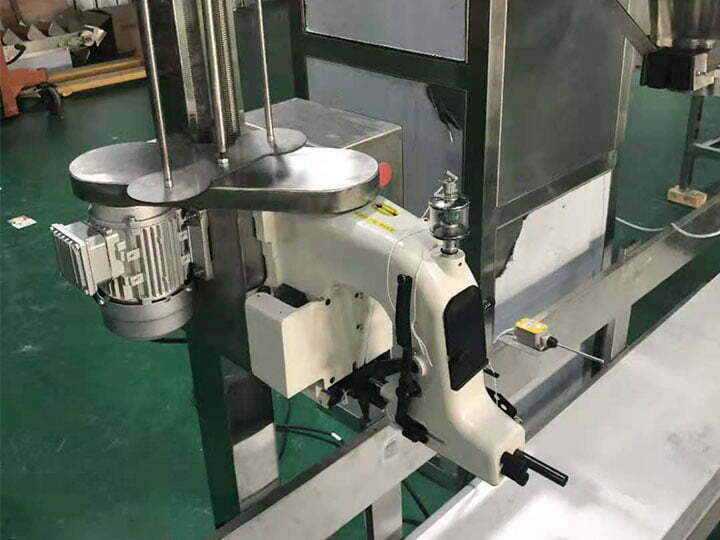 Feeding device:
You can also buy a feeder. The feeding machine can automatically transport various materials to the packaging machine and the hopper, which reduces the labor intensity of workers and solves the problem of dust overflow during feeding. This feeding method can prevent dust from polluting the environment and improve the working environment. At the same time, it also reduces the pollution of the environment and personnel to the materials and meets the GMP standard.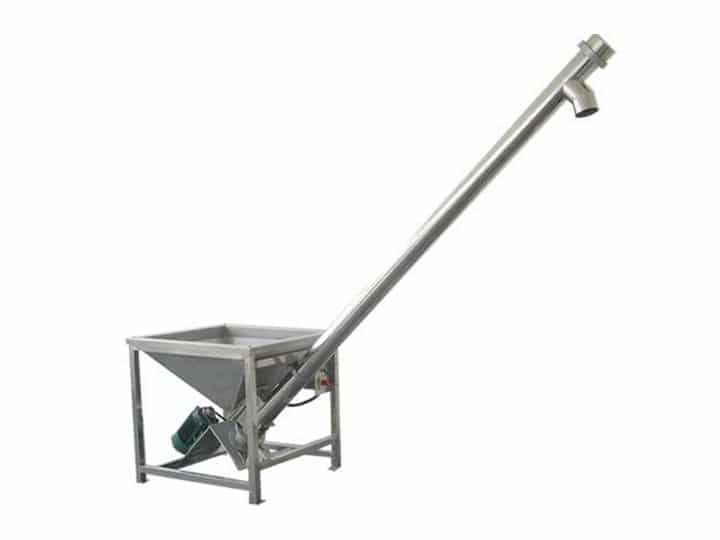 Technical advantages of flour packaging machine
● The flour packaging machine adopts an electrostatic spraying production process.
● It has independent suspension sensors. Therefore, this packaging machine has a stable signal transmission and accurate weighing.
● Its host adopts frequency conversion technology
● It adopts an infrared sensor and servo cutting. This way is more energy-saving and power-saving.
● It can automatically store shift output, daily output, and cumulative output.
Value-added services
1. QC: We have a strict quality control system. Before shipment, we will take photos and videos to you.
2. After-sales service:24 hours online, lifetime maintenance.English Manual and video teaching.
3. Production time: 20-25 days
Q&A
What is the price of flour for the packaging machine?
The specific details of the flour packaging machine can be customized. In addition, you can choose different sealing machines. Therefore, the price is also different. You can tell us your needs and we will decide the final price.
What is the weight range that can be packed in flour packaging?
Packing weight: 5-50kg
What material is the packaging machine made of?
It is made of 201 stainless steel
Is the transportation of the packaging machine safe? . Machines are wrapped in plastic film first before packing, which is to avoid moisture in the sea. The machines are put in a wooden case which is free of fumigation, lined with metal wire if necessary.
Which packaging film can I choose for packaging flour?
Paper bags, film-coated woven bags, double-layer composite bags
What is the payment method?
100% payment by bank transfer or credit card. We will also change the payment methods according to your needs.