Automatic shrink wrap machine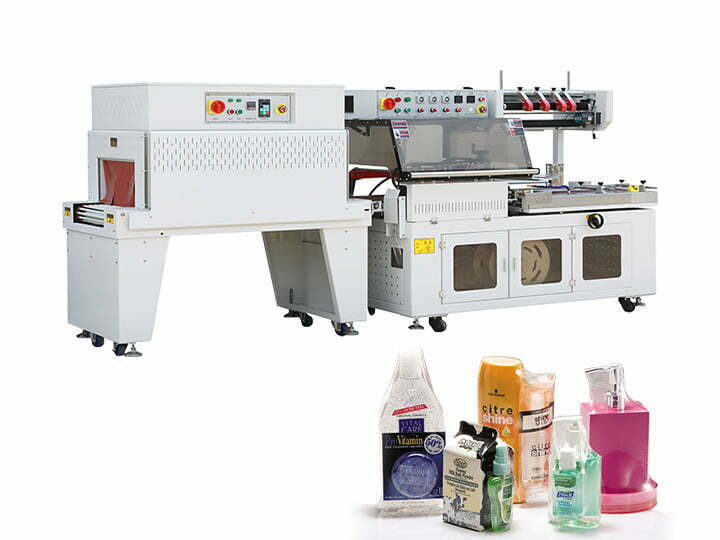 The brief introduction of automatic shrink wrap machine
Our company's automatic shrink wrap machine is an L-type heat shrink film wrapping machine, widely used for mass production packaging flowing operation. Just put the product on the conveyor belt, it can automatically complete the process of conveying, film sleeve, sealing and cutting, and heat shrink packaging. This shrink wrap packaging machine is fast and convenient which is the best choice for enterprises to save production costs, improve production efficiency and achieve packaging standardization.
The working process of automatic heat shrink cutter
The structure of automatic heat shrink cutter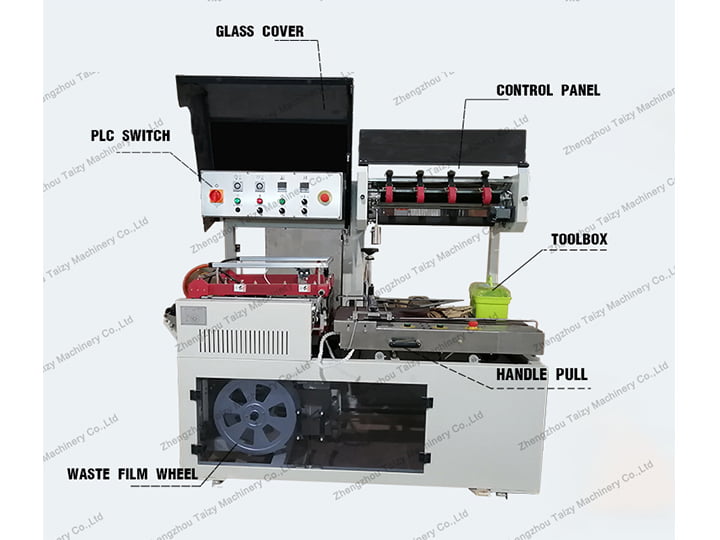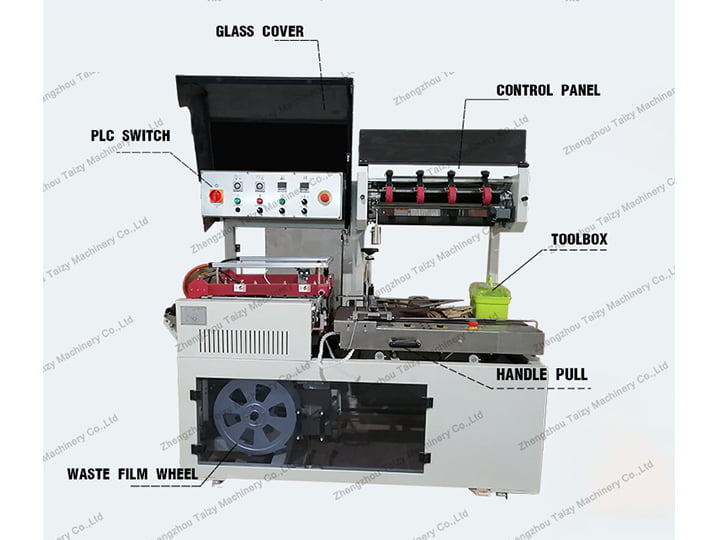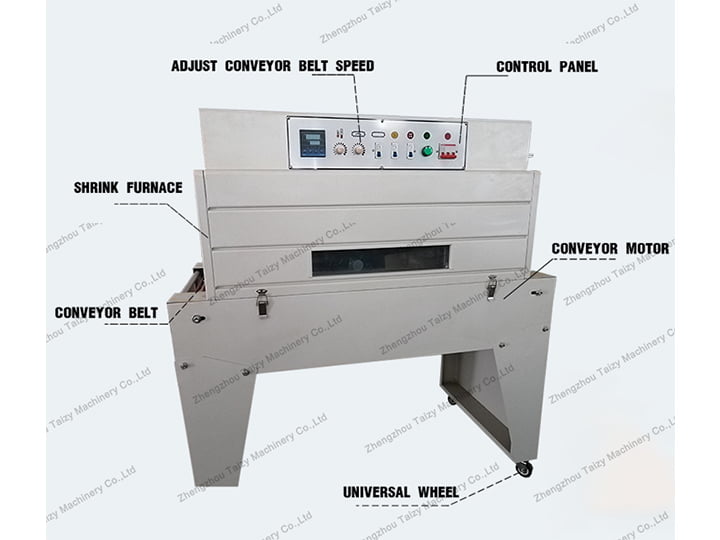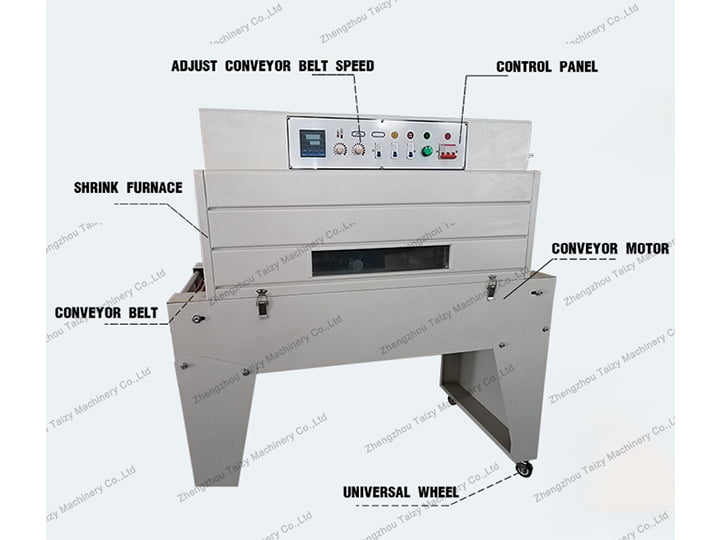 Technical Parameters
DQL-5545 Automatic L sealer
| | |
| --- | --- |
| Voltage | 220V/50-60HZ/2.2KW |
| Packing capacity | 0-30pcs/min |
| Max Sealer size | L+2H≦550,W+H≦350,H≦140mm |
| Sealing temperature | 140℃-180℃ |
| Thickness of film | 0.015-0.1mm |
| Machine size | 1760*900*1580mm |
| Shrink film | POF,PVC,PE |
DSD4520 Shrink tunnel machine
| | |
| --- | --- |
| Voltage | 220V/50-60HZ |
| Heating power | 12.8(kW) |
| Convey speed | 0-16m/min |
| Tunnel size | 1200*450*200mm |
| Conveyor loading | 10kg |
| Machine size | 1600*720*1400mm |
The application of automatic shrink wrap machine
Because of its strong productivity, automatic heat shrink cutter is widely used in mass production industries such as daily necessities, printing, food, electronics, electrical appliances, cosmetics, etc.
The details of automatic shrink wrap machine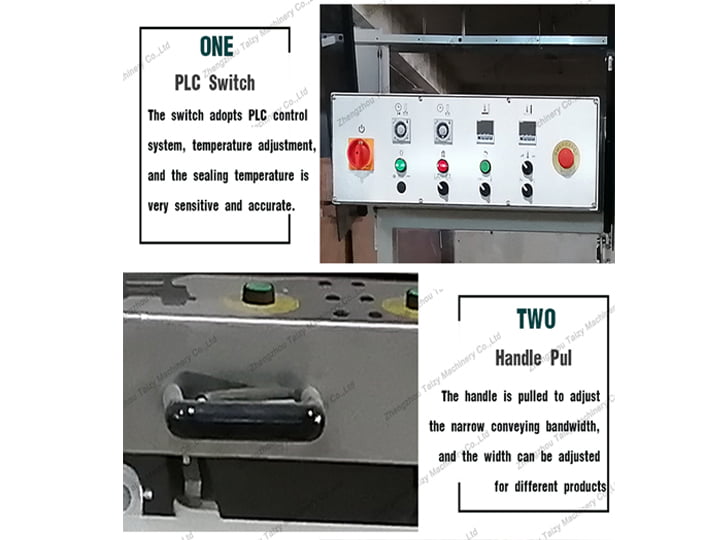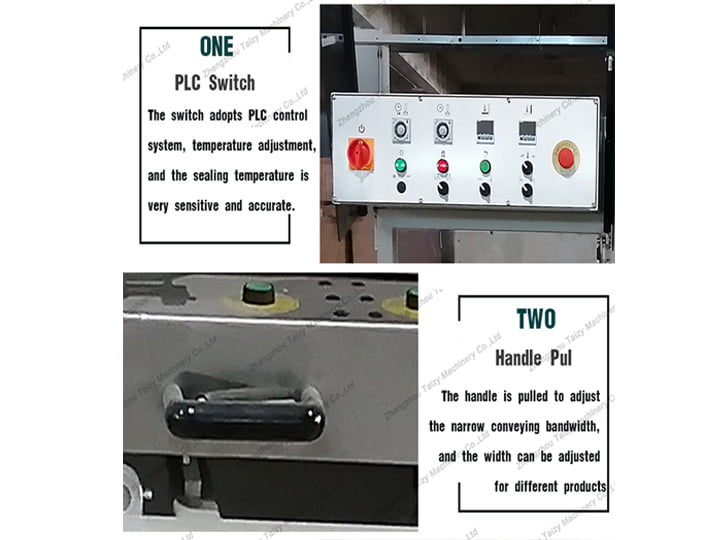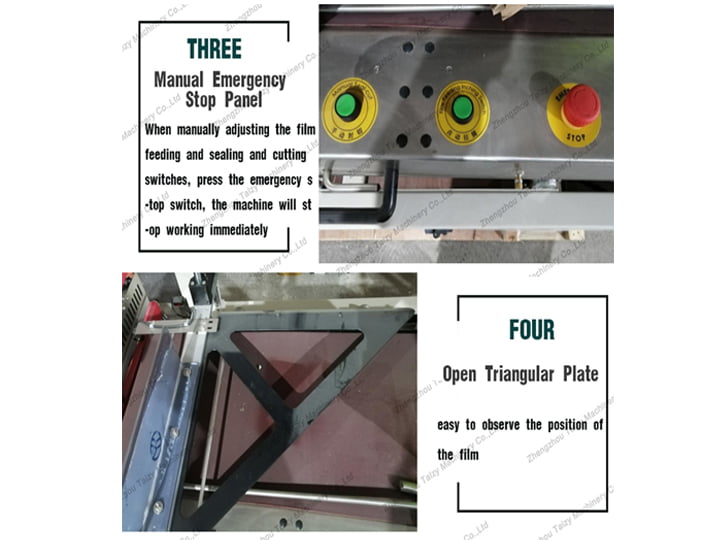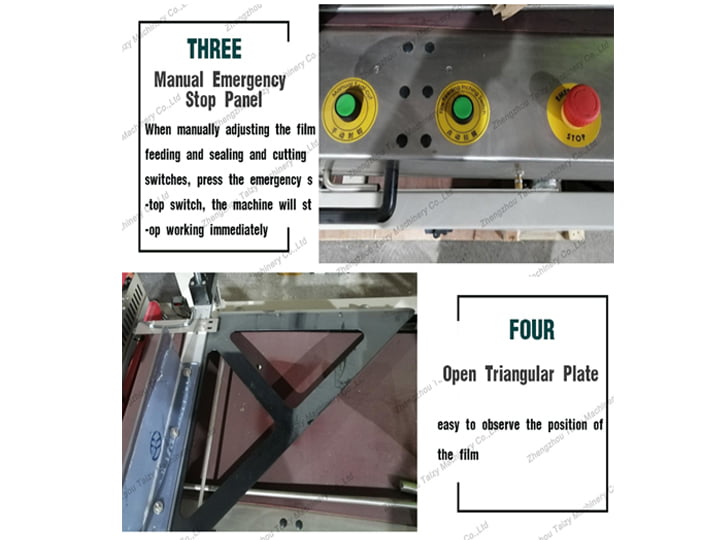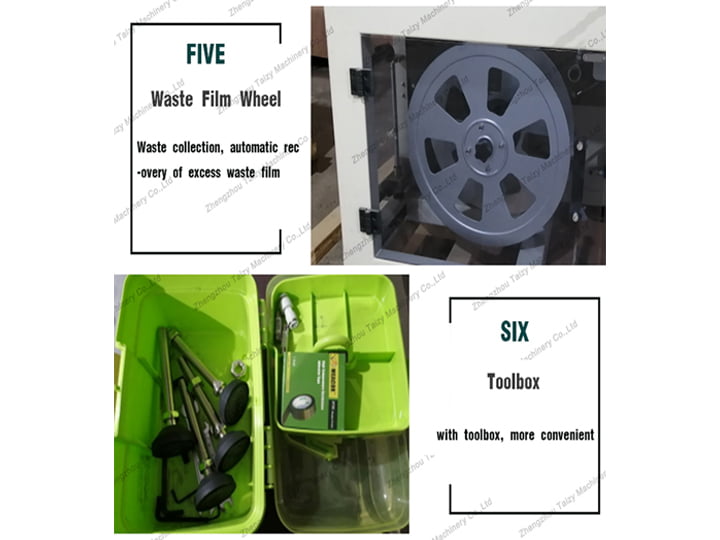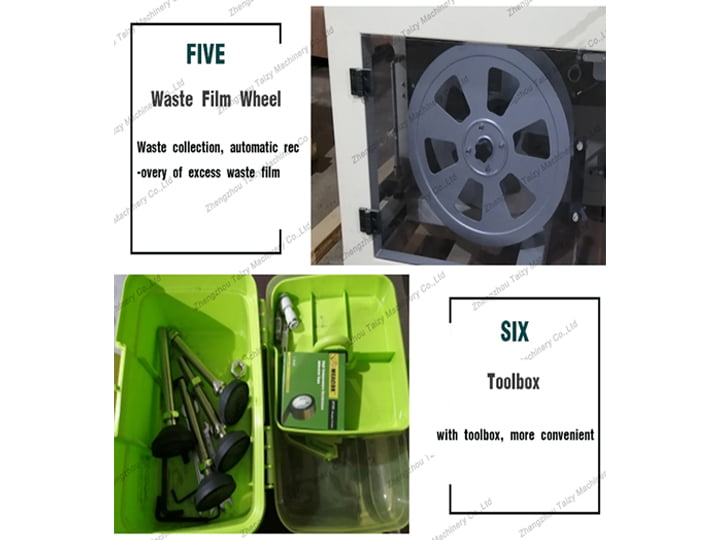 The advantages of automatic shrink wrap machine
This shrink wrap packaging machine adopts intelligent control, simple operation, humanized design, and PLC programming control. An intelligent temperature regulation system ensures the stability and accuracy of temperature during shrinkage.
The shrink machine is equipped with three heating tubes on the left and right, and there is a small fan on the top of the machine, which can make the hot air circulate inside so that the products can be fully packed.
The width of the conveyor belt can be adjusted by the handle to accommodate different sizes of products.
The machine adopts an advanced photoelectric induction system to cut and seal the products accurately and without error. The cutting and sealing knife blade is equipped with heat insulation cloth to prevent additional loss of film caused by the knife blade. At the same time, before entering the shrink machine, the exhaust device will tie small holes in the film to prevent the film from being heated unevenly and causing an explosion.
The machine is equipped with Plexiglas protective cover, which can prevent dust from entering the product package and protect the operator to some extent.
About the transportation
Taizy company has 10 years of experience in food machinery packaging equipment, we have sold a large number of machines to many countries, all our machines can be customized according to your different needs. Technicists will fine-tune the machines to your needs in advance. We will record more operation videos, and provide remote online instruction after receiving the goods, to make sure you use them conveniently. We use a standardized packaging and distribution process to reduce the loss of products in transit. Welcome to contact us at any time!