Tea Packaging Machine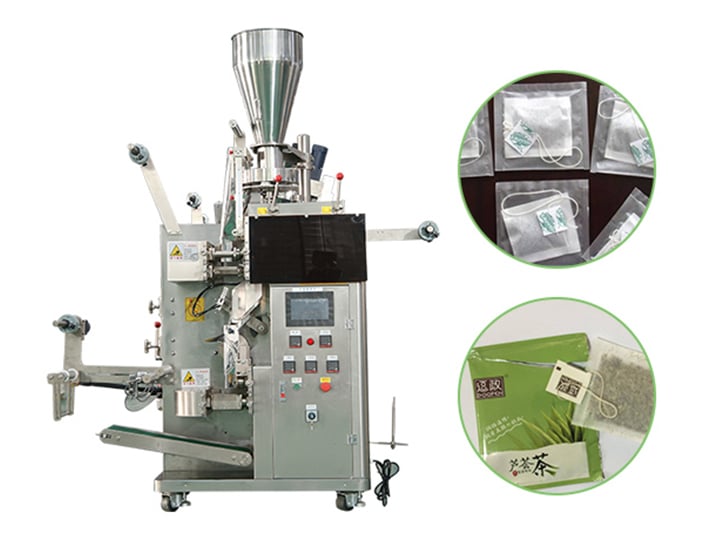 The brief introduction of Teabag Packaging Machine
This kind of tea packing machine can pack the inner bag and the outer bag at one time, and automatically combine them into a disposable package. It is suitable for lemongrass tea, black tea, flower tea, white tea, green tea, and other common tea on the market. It can also pack small granular items such as medicated tea and powdered tea.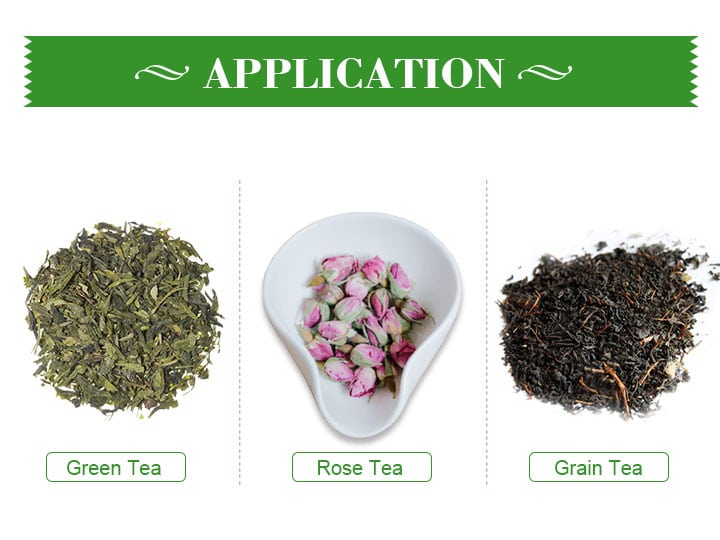 The Structural Features of Tea Packing Machine
The outer sealing paper is controlled by stepping motor, with stable bag length and accurate positioning.
Adopting PID adjusting temperature controller, the temperature is controlled more accurately.
PLC is used to control the movement of the whole machine, human-machine interface display, easy to operate.
All the parts that can contact the material are made of SUS304 stainless steel to ensure the hygiene and reliability of the products.
Part of the working cylinder adopts original imported parts to ensure its accurate and stable work.
The additional device of this machine, such as coding machine can complete the functions of flat mouth shearing, date printing, easy to tear mouth, etc.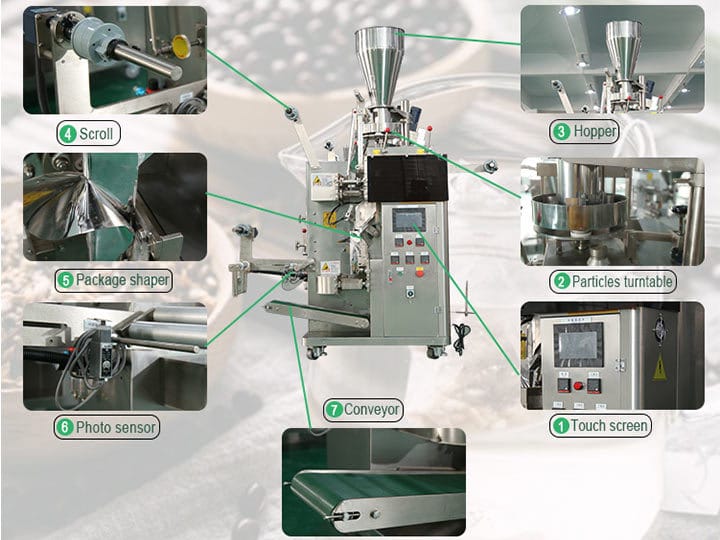 The Details of Tea Bag Packaging Machine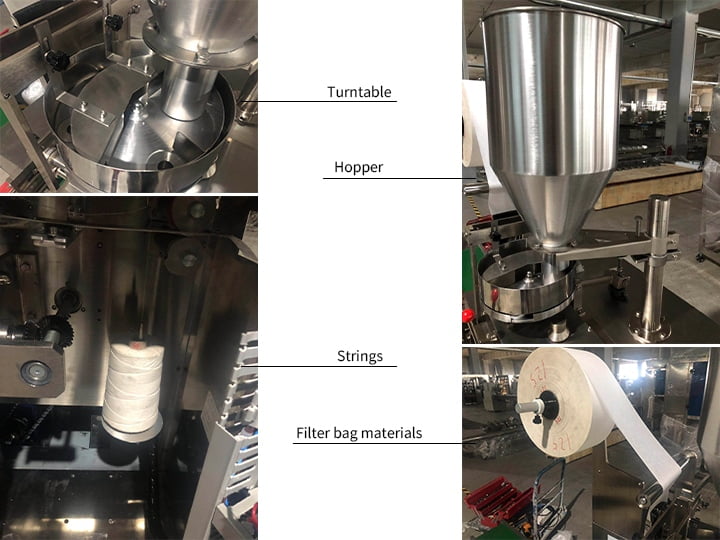 The working video of tea inside and outside bag packaging machine
The Advantages of Tea Bag Packaging Machine
In terms of efficiency, it is more efficient than manual labor.
From the cost point of view, it is lower than manual packaging.
From the perspective of hygiene, it is more hygienic than manual packaging.
Packaging mechanized products are more exquisite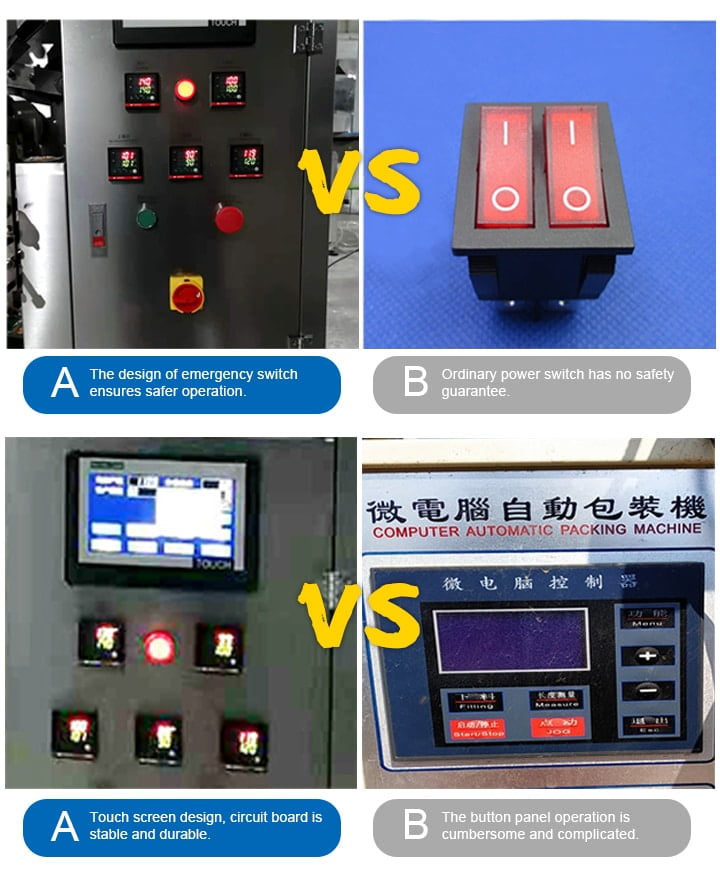 Customer Case
A Greek customer wanted a tea bag packing machine for the packaging of inner and outer bags. Our business manager recommended her this model, according to the customer's needs. This customer originally had a tea packing machine. But now he wants to expand production, so he bought another one to pack hibiscus flowers.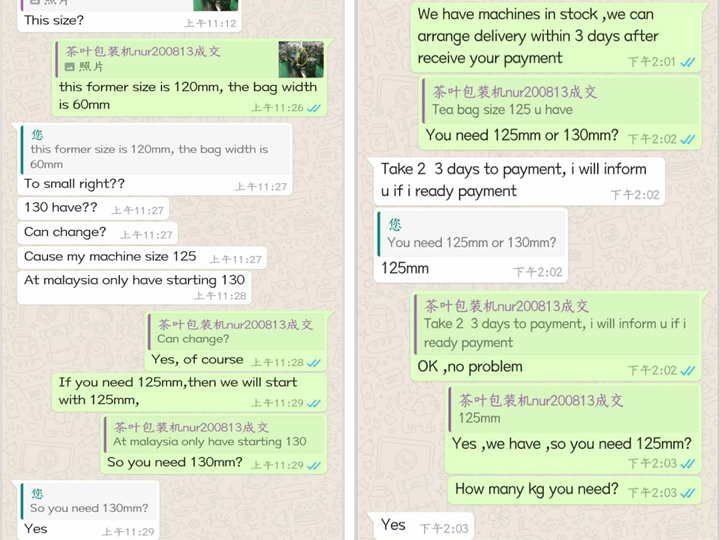 Value-added services
In addition to some practical tools, we will also give you the necessary parts for the machine such as mixing shaft, temperature sensing wire, heating tube, etc. Our technician will wrap the wire on the inner package directly on the spool before delivery for your convenience. By the way, our machine can be used with a coding machine to facilitate the printing of production date on the bags, if you have this requirement you can communicate with our manager in advance.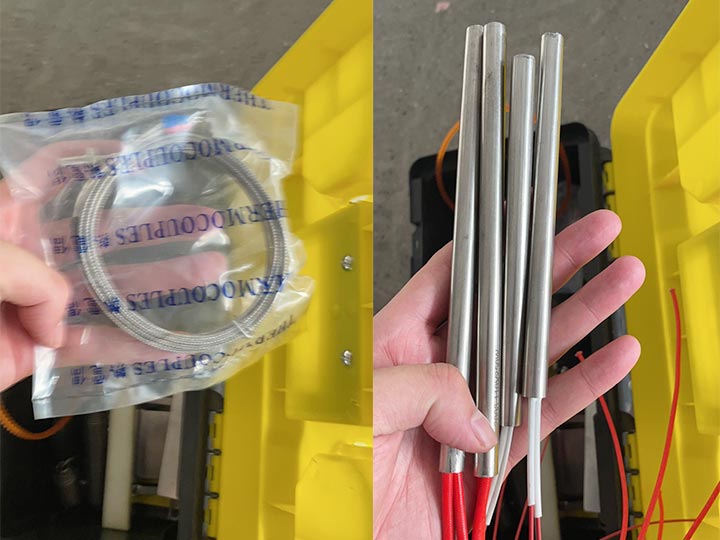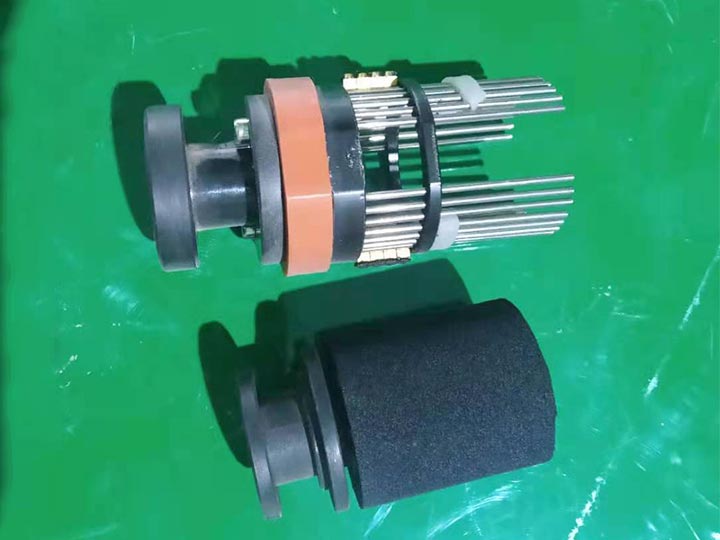 Our factory
Our factory employs experienced engineers who are well versed in professional knowledge to ensure the quality of our machines and to constantly make technological breakthroughs and innovations. All our machines can be customized according to customers' needs. Over the past ten years, our factory has formed a complete and efficient process from production to delivery. Making customer satisfied is our Taizy company's first guideline.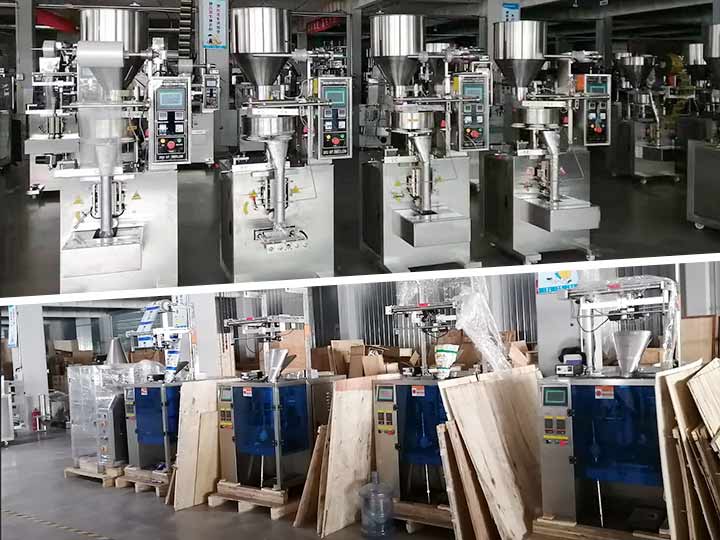 Technical Parameters
Sealing Form
Three Side Sealing
Weighing Range
1-5 Gram/Bag
Inner Bag Size
Length: 50-75mm
Width: 50-75mm
Outer Bag Size
Length: 85-120mm
Width: 75-95mm
Label Size
25*25
Packing Speed
30-50bag/min
power
220V/50HZ
Total Power
3.7KW
Weight
650KG
Size
1050*700*1300