Double chamber vacuum packing machine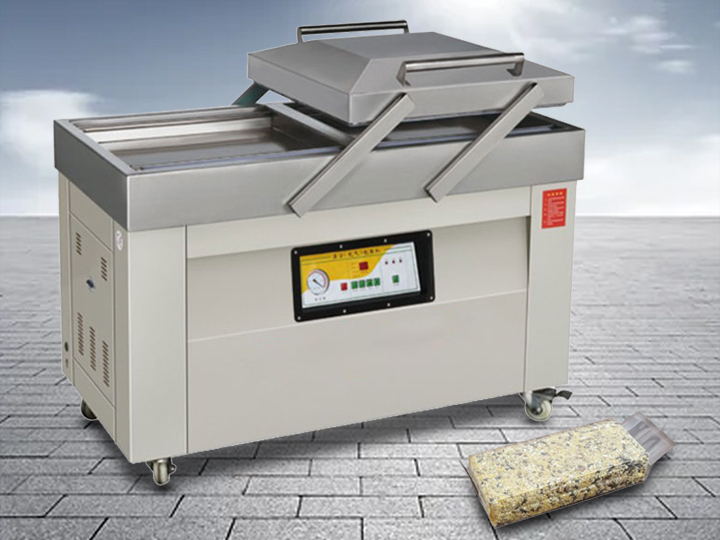 The brief introduction of double chamber vacuum packing machine
The double chamber vacuum packing machine has two vacuum chambers. It uses a vacuum cover to work alternately on the two vacuum chambers to achieve the purpose of improving work efficiency. When one vacuum chamber is evacuating, the other vacuum chamber can place packaging items; therefore, the labor-saving device that is specially designed for the swing of the vacuum cover greatly reduces the labor intensity of the operator.
The workflow of double chamber vacuum packer
The application of double chamber vacuum packing machine
A double chamber vacuum packaging machine is suitable for packing food by using various plastic or aluminum foil composite membranes. It can pack liquid, semi-fluid, solid granular, powdered, paste-like food, fresh fruits, vegetables, rice, flowers, chemicals, valuable medicinal materials, valuable calligraphy and painting, electronic components, various anti-moth, anti-corrosion, moisture-proof, anti-mildew, and anti-oxidant products. Vacuum packing or vacuum nitrogen-filled packaging to extend the shelf life. In Taizy Company, we also provide single-room vacuum sealer, desktop vacuum sealer, small sachet packing machine, etc.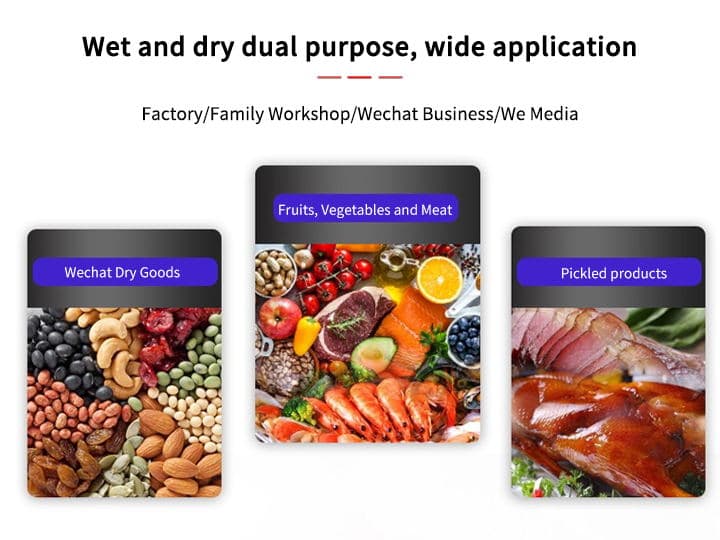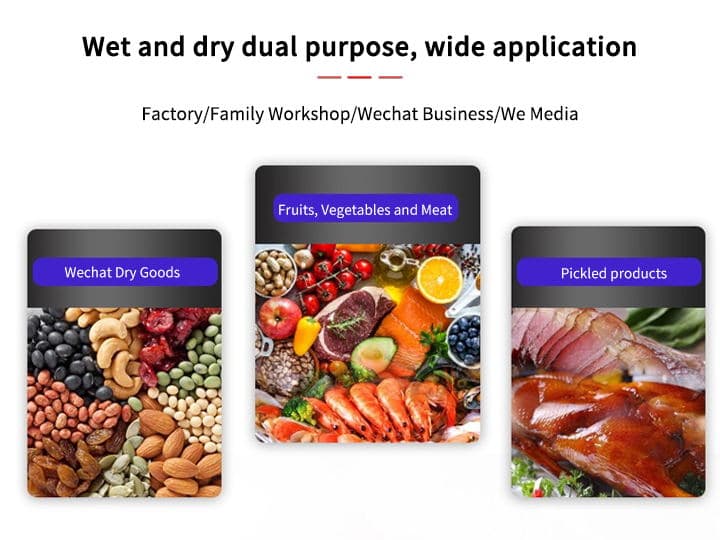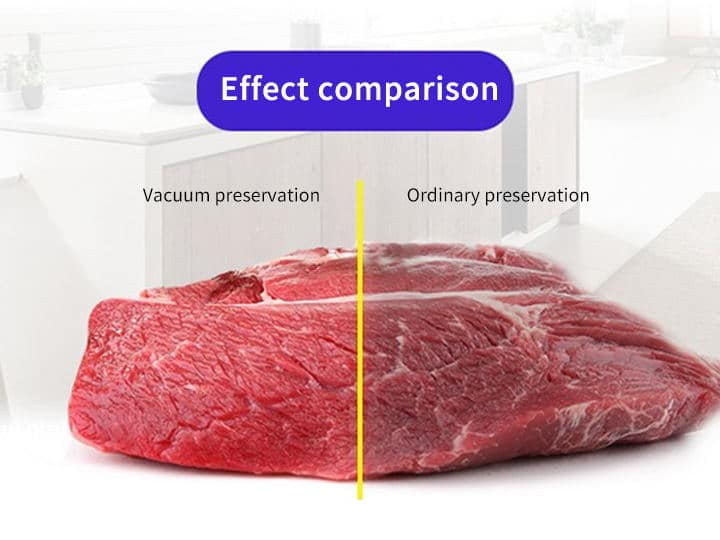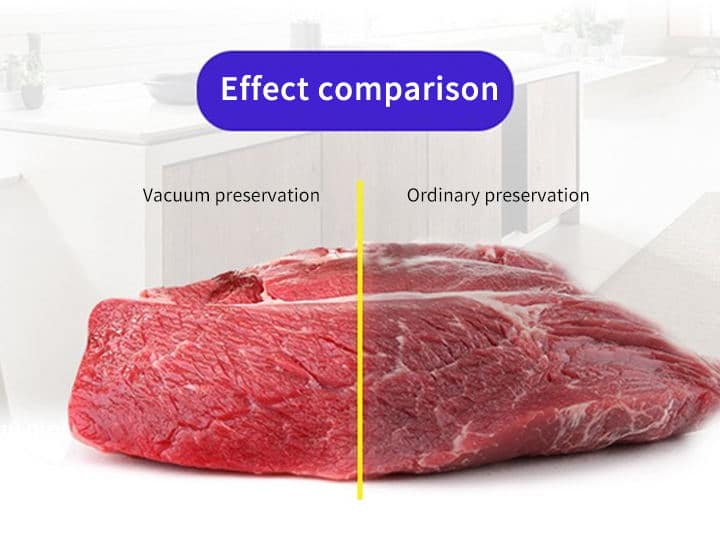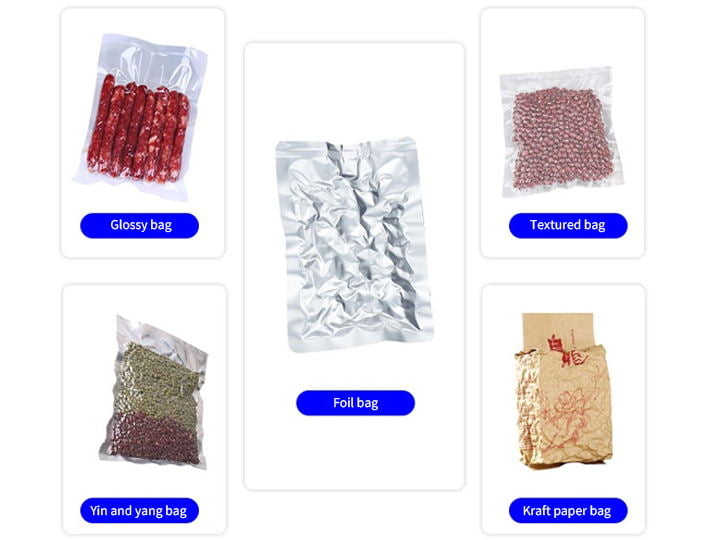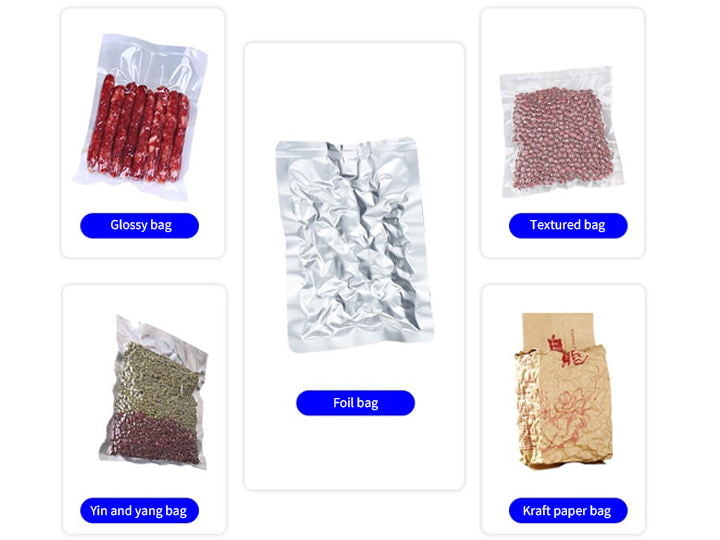 Machine parameters
| | | | | |
| --- | --- | --- | --- | --- |
| Model | DZ400/2SB | DZ500/2SB | DZ600/2SB | DZS600/2SB |
| Power | 220V/380V | 220V/380V | 220V/380V | 220V/380V |
| Vacuum pump power | 750W | 1500W | 1500W | 2250W |
| Sealing power | 800W | 1200W | 1500W | 1500W |
| Lowest absolute pressure | 1Kpa | 1Kpa | 1Kpa | 1Kpa |
| Sealing strip | 2 | 2 | 2 | 2 |
| Vacuum chamber size | 440*490*70mm | 570*540*70mm | 720*515*70mm | 670*550*70 |
| Sealing size | 400*12mm | 500*12mm | 600*12mm | 600*12mm |
| Weight | 180kg | 230kg | 285kg | 320kg |
| Machine size | 990*630*940mm | 1255*700*950mm | 1450*620*1230mm | 1450*620*1230mm |
The design features of double chamber packaging machine
Wide range of application, both dry and wet items can be packaged.
The thickened stainless steel shell is strong and durable, and the design is reasonable and beautiful. 304 stainless steel is used in the contact with the vacuum bag, which meets the standard.
Adopt plc intelligent control system, display screen adjustment is easy to control, to achieve better packaging effect.
Double chamber large space design, high work efficiency.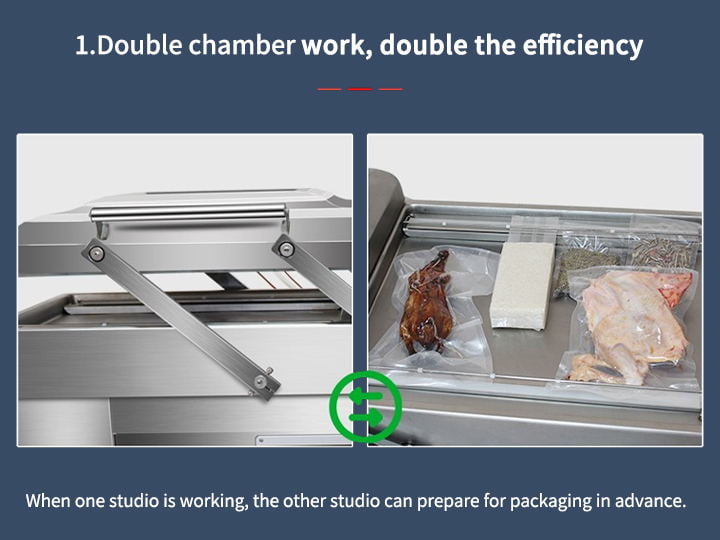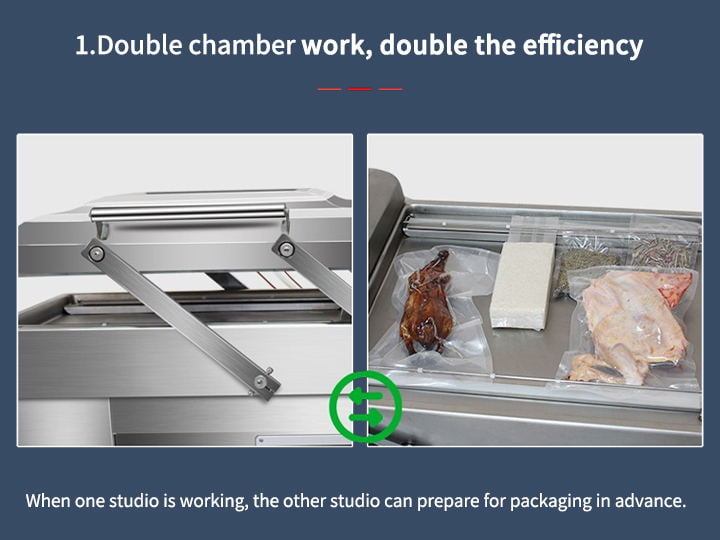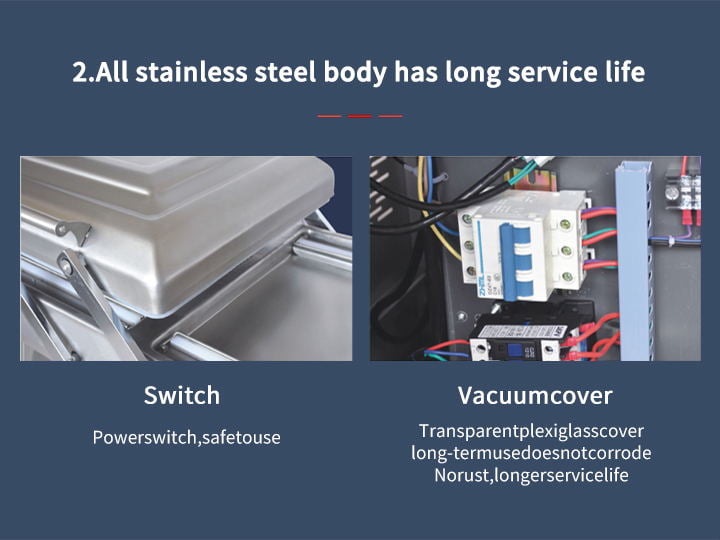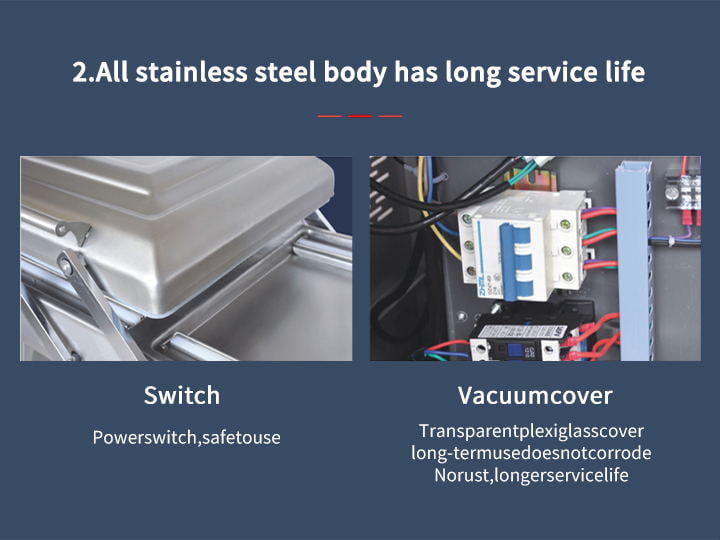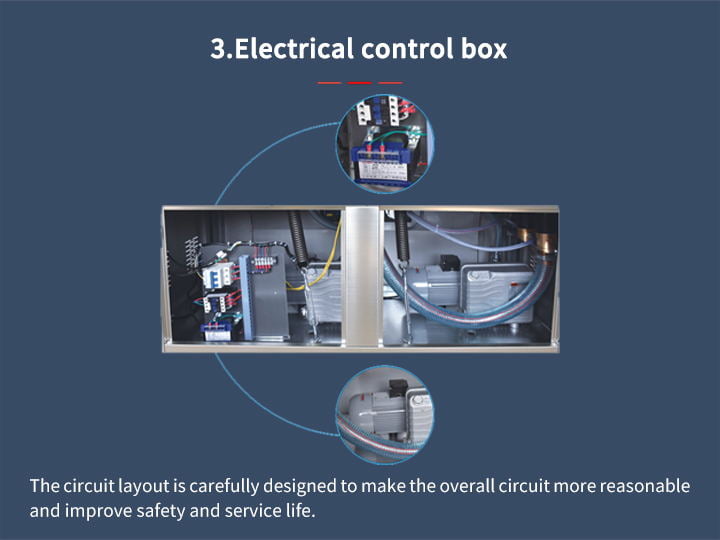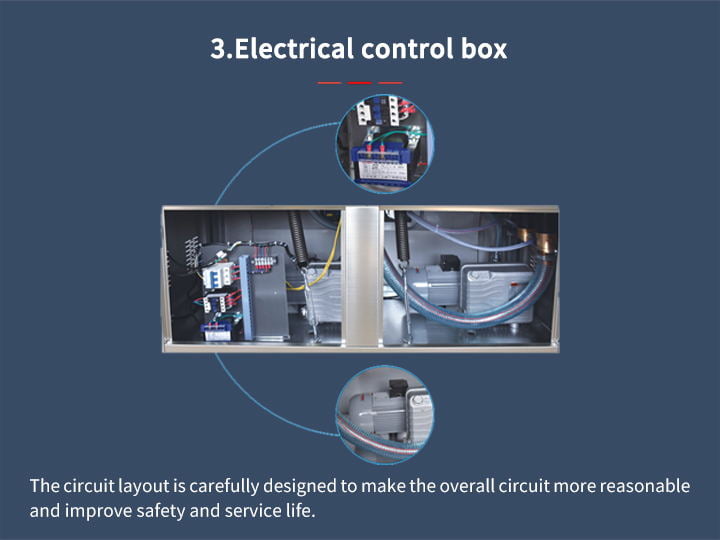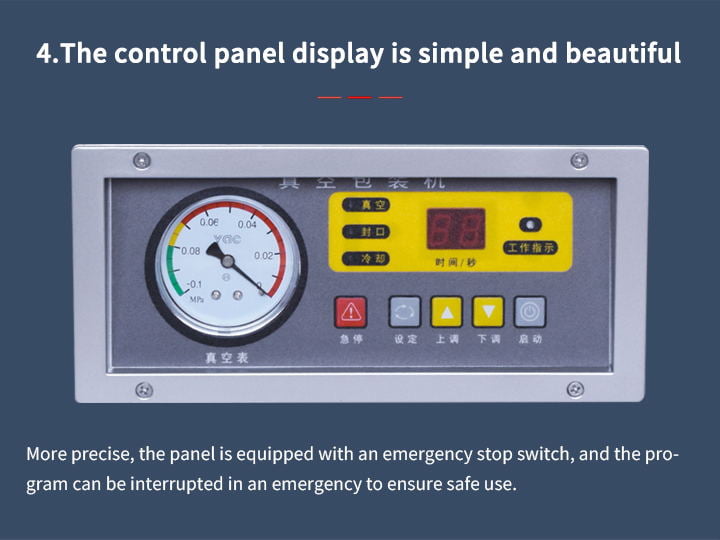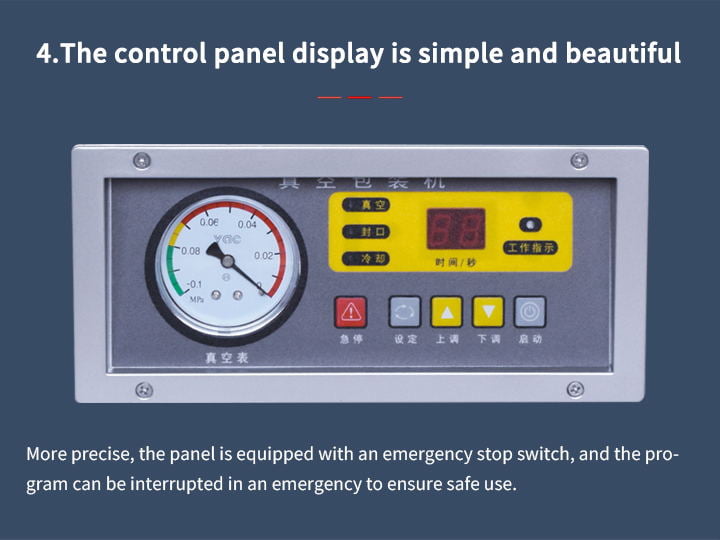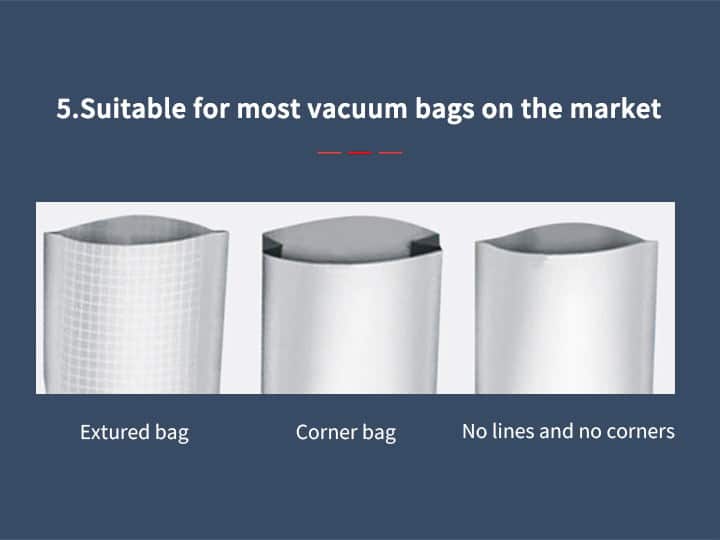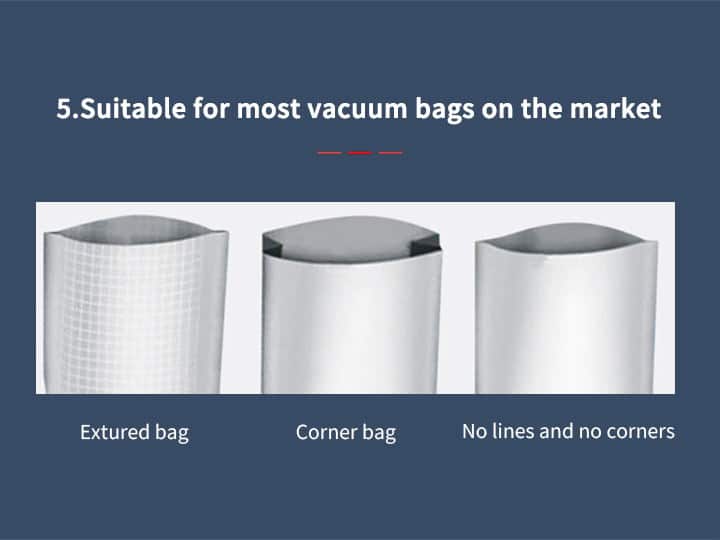 Machine details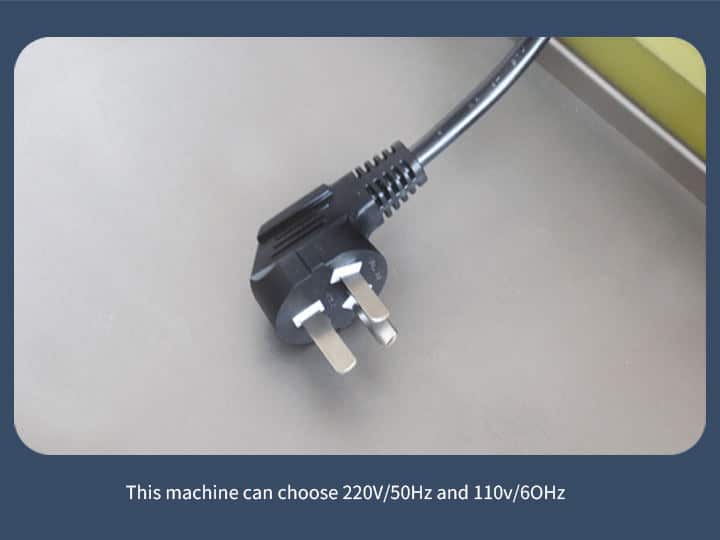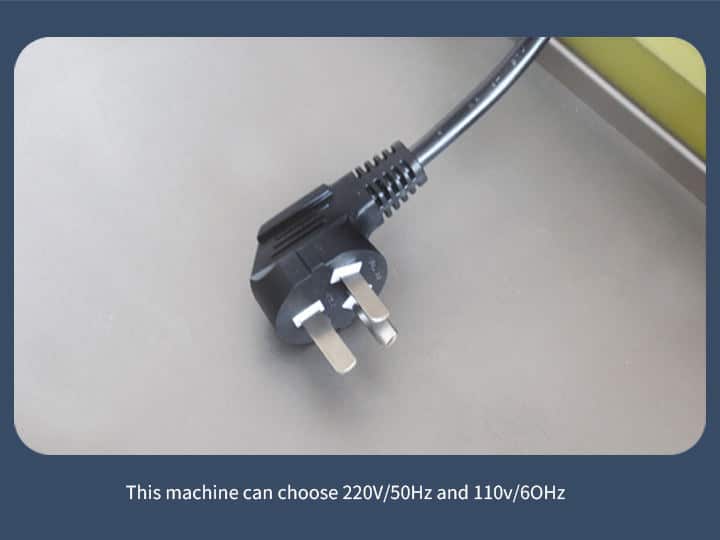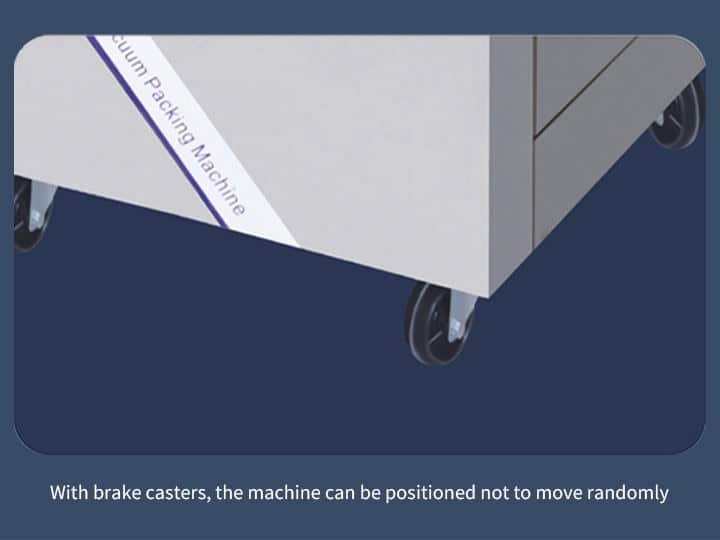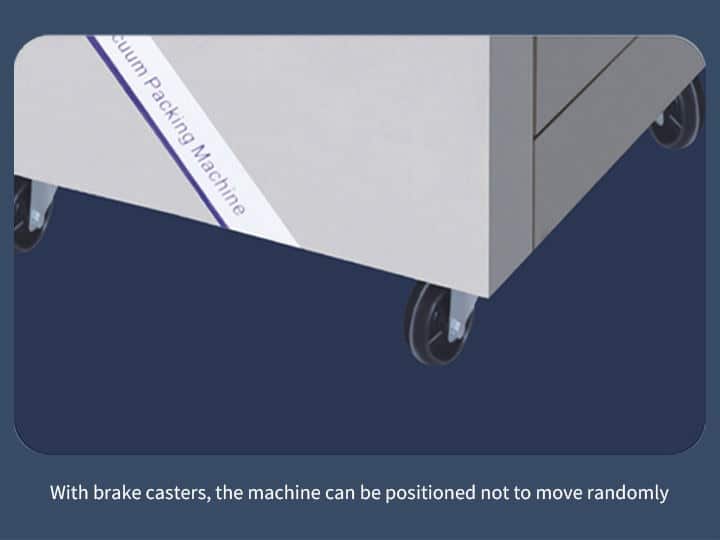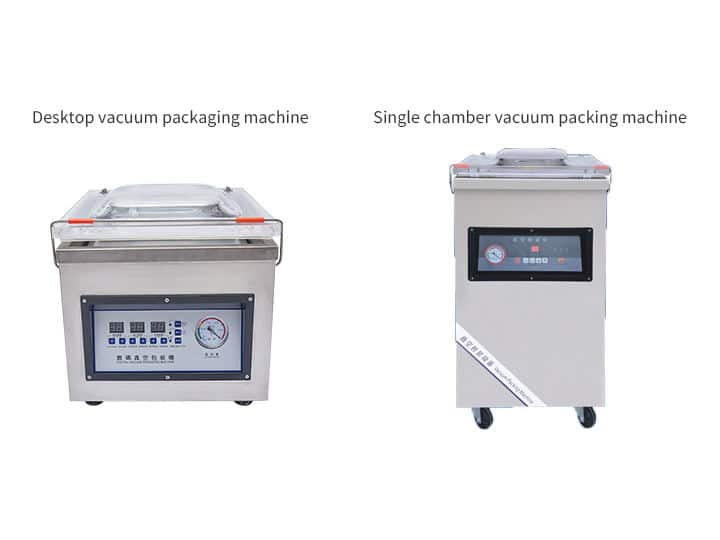 Notes
The wearing parts of the double-chamber vacuum packaging machine are heating strips and vacuum pumps. The heating strip is replaced approximately every six months, and the vacuum pump is maintained once a year. The vacuum pump oil needs to be replaced regularly and at different times according to the frequency of use. Otherwise, it will also affect the normal use of the machine.
When the product is placed, it is necessary to reserve space on both sides to achieve a better packaging effect.