Since its establishment, the company has continued to develop and currently has more than 150 employees. The Taizy Machinery always adheres to the mission of "cargo through the world, letting Chinese machines spread all over the world" and strives for development. At present, our machines have been exported to Kenya, South Africa, Ghana, Congo, Ethiopia, Namibia, Morocco, Botswana, Zimbabwe, Uganda, Algeria, Cameroon, Australia, the United States, the United Kingdom, etc.
There are now more than 20 scientific and technical personnel, and we cooperate with many universities. In terms of technology, it is guaranteed to be at the forefront of the industry.
We have focused on producing packaging machines for more than ten years. Now the packaging machine models are complete and can be customized according to customer needs.
Everything is centered on the needs of customer, and we hope to bring maximum economic benefits to customers through professionalism and unremitting efforts.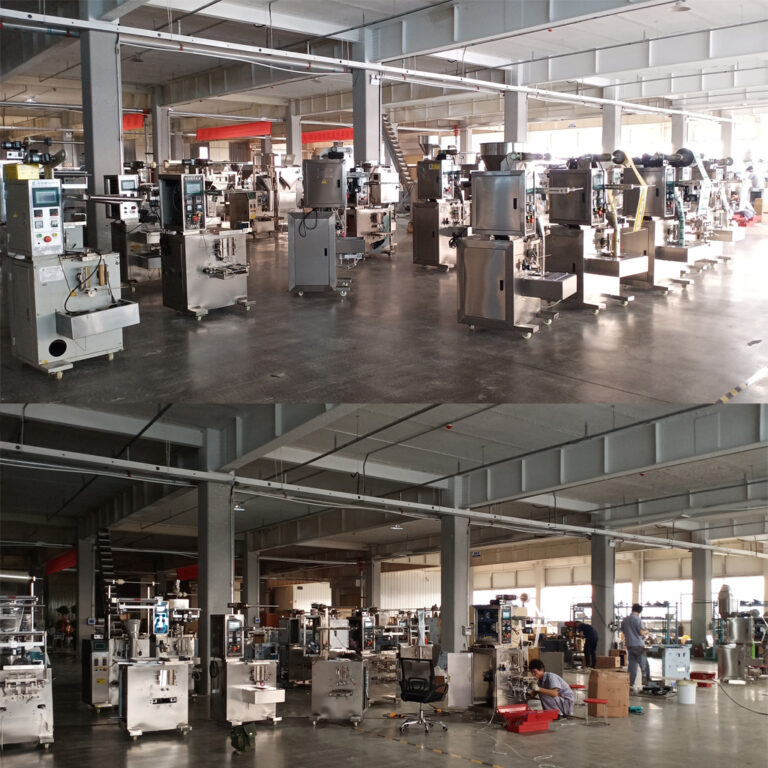 Please contact us, telling your needs.
Can the packaging machine be customized?
Yes. Just tell us what materials do you want to pack, and we wil customized a packing machine to you.
How to transport the machine after purchase?
If you have any requirements for transportation, please tell our sales consultant. We will arrange transportation routes reasonably.
Do you have after-sales service?
Yes, we have. If you have any problems during the operation, you can contact our technical staff. We can provide you with one-to-one service.
We Will Help You Every Step Of The Way