Carton sealing machine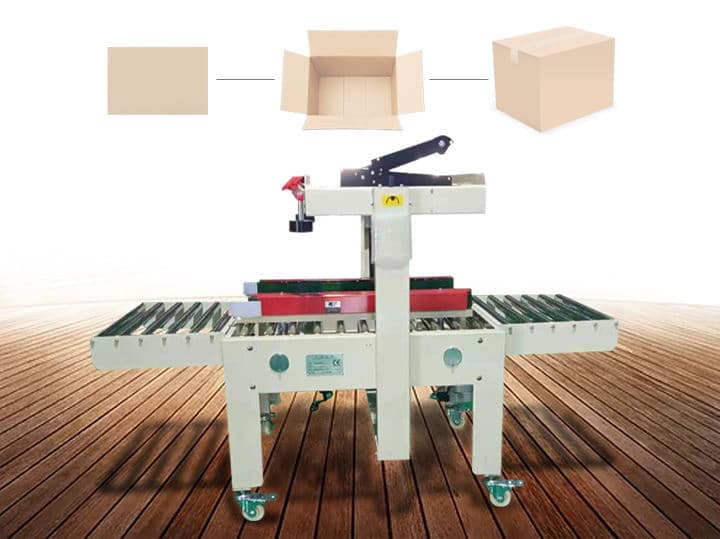 Carton sealing machine is mainly applied to the packing of cartons. The sealing machine is generally used in conjunction with cartooning machine and unpacking machine. It can also be connected with labeling, coding, and heat shrink film wrapping machines to form an unmanned automatic packaging line.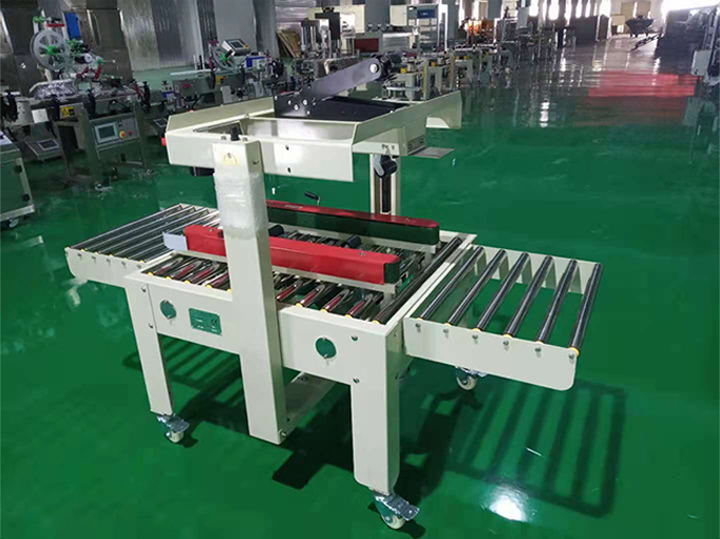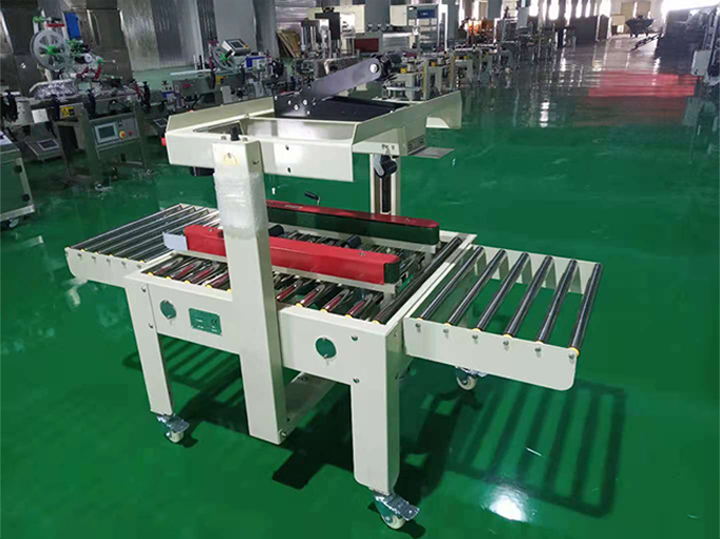 How does the carton sealer work
The working principle of the machine is very simple, the case through the conveyor belt is transported to the machine under the machine through the intelligent operating system to complete the case sealing and sealing work, the specific process from the following picture can be seen.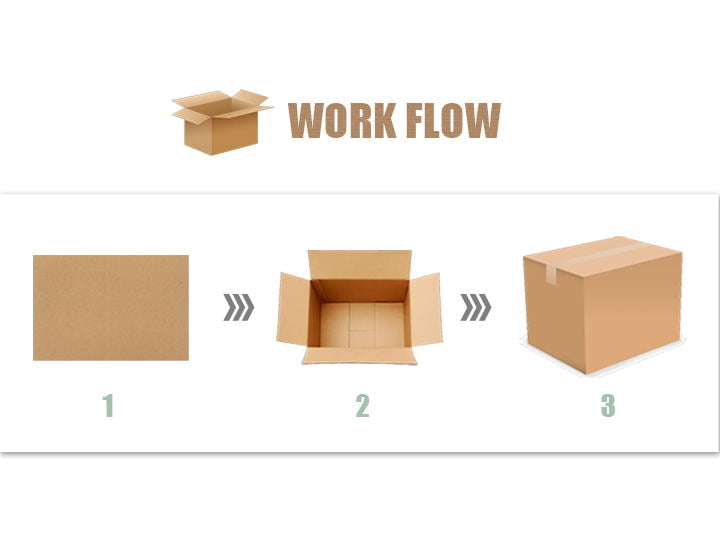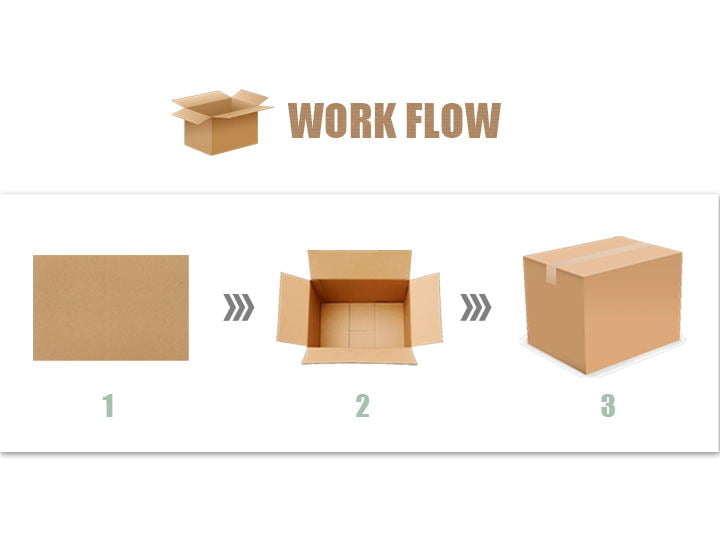 Why do people need a carton sealing machine
Suitable for carton sizes 1 to 12
This carton sealing machine adopts advanced sealing liner, which flattens the protruding part of the carton and makes the tape fit on the surface of the carton. The cut is smooth, the sealing is beautiful, firm and wearable.
The width of the sealing machine is adjustable in height, with many sealing sizes, and the left and right conveyor belts can drive heavier cartons.
The lower and top of the conveyor belt are each equipped with a large motor, and the dual motor design provides strong power for heavier and wider cartons.
The active and passive wheels of the conveyor belt are thicker and thicker, with greater load-bearing capacity and better rolling effect.
The upper sealing head can stand up design, more convenient to replace the tape, simple and fast.
Inner liner with closed design, sealing more firmly, fit, beautiful
Details of carton sealing machine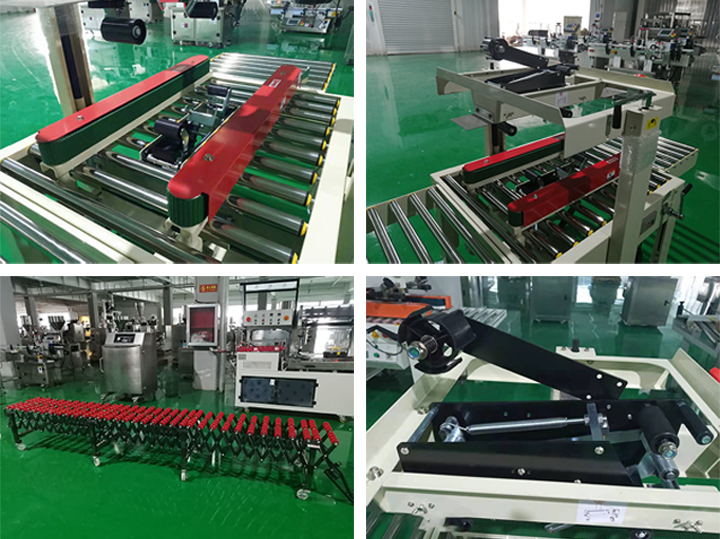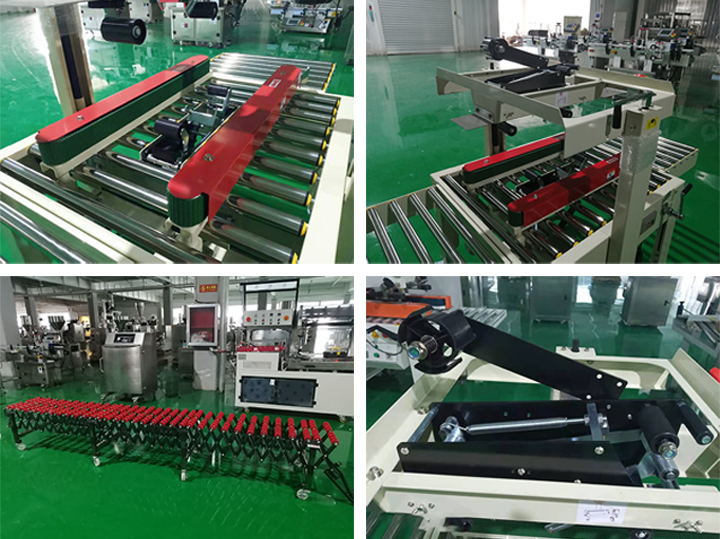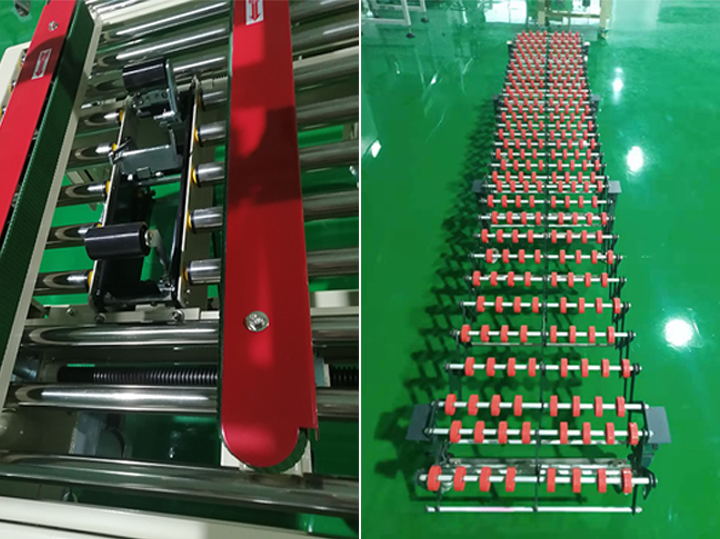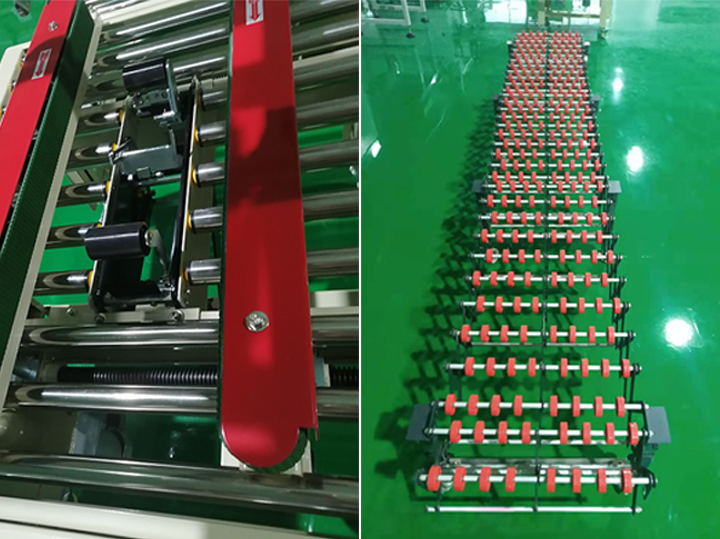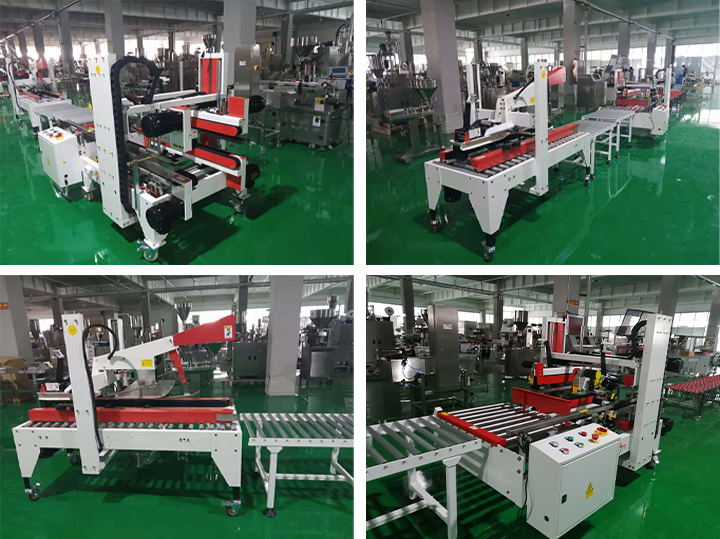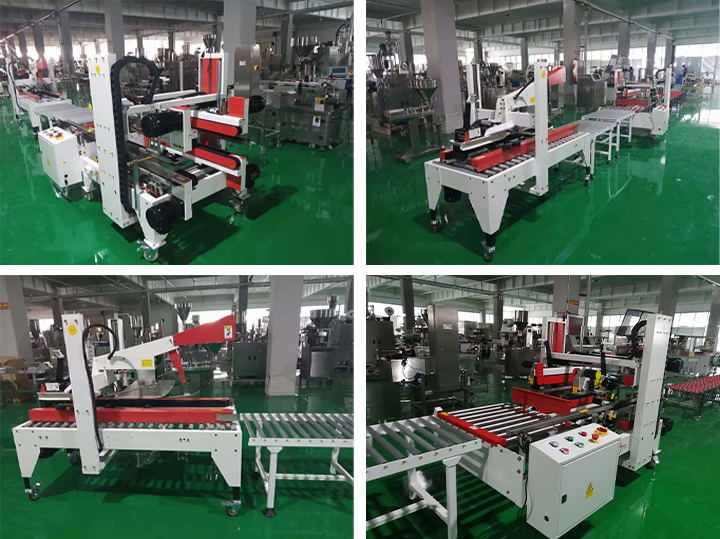 Machine parameters
FXJ-4030
| | |
| --- | --- |
| Power | 220V/50Hz/180W |
| Capacity | 1000boxes/h |
| Tape width | 45mm |
| Sealing width | 80-300mm |
| Sealing height | 90-400mm |
| Table height | min550mm/max730mm |
| Machine size | 1060*660*1010mm |
FXJ-6050
| | |
| --- | --- |
| Power | 220V/50Hz/180W |
| Capacity | 1000boxes/h |
| Tape width | 45mm |
| Sealing width | 250-500mm |
| Sealing height | 180-600mm |
| Table height | min570mm/max730mm |
| Machine size | 1000*830*1350mm |