Tea Packing Machine Sold to Sri Lanka
As consumers have higher and higher requirements for health and safety, people not only require tea to be delicious but also clean, safe, and pollution-free. With the continuous improvement of consumption levels, tea bag packing machine has brought convenience to people. Relevant statistics show that the consumption of teabags is increasing, indicating that the dip tea packing machine' market has broad room for development. Due to the characteristics of the molding process, the tea bag packing machine has higher requirements than other packaging machinery in terms of automation, production efficiency, measurement, and packaging accuracy. It needs to complete the transmission of inner bag filter paper, outer bag paper, label paper, and packaging materials. A series of functions such as measuring and filling, bag making, hanging line, sticky label, photoelectric registration, automatic counting, and boxing is needed.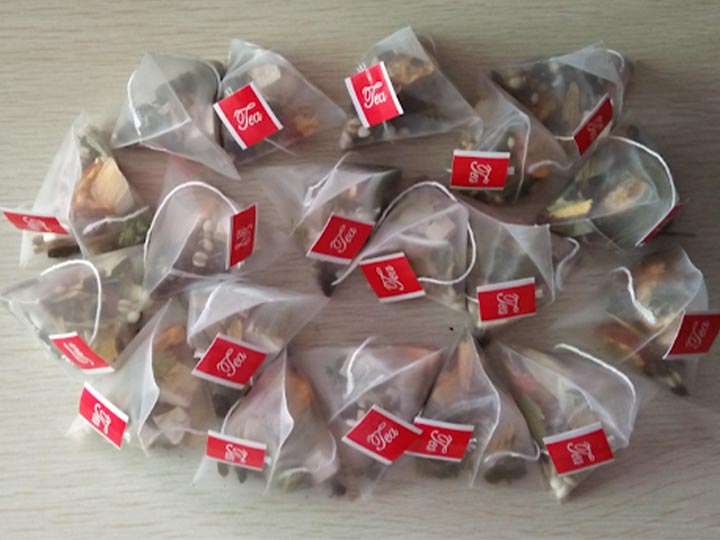 Pyramid Tea Bag Packing Machine in Sri Lanka
Our clients in Sri Lanka have their farms, and grow tea, also make organic spices. This customer wanted to develop herbal and medicinal tea production lines vigorously, so he bought two tea types of tea packing machines from us, one for inner and outer bags packing, and one for nylon triangle packaging also called pyramid tea bag packing machine. The nylon triangle tea bag is made of environmentally friendly nylon and non-woven fabrics. It is a non-toxic, non-bacterial, heat-resistant, and high-quality food-grade filter material that has passed national safety inspections. According to the needs of customers, we adopt a unique sealing method in the sealing part of the machine that is ultrasonic seamless sealing, which is tight, hygienic, and safe. This sealing method reduces the excess sealing edge width, and no filter material is wasted at all.
What Is the Tea Bag Packing Machine
It is suitable for the packaging of various tea, ginseng extract, and other materials. It can continuously and automatically complete the entire packaging process of bag making, metering, filling, sealing, slitting. Most of the teabags with tags and strings. The packaging material is cotton paper or filter paper that can be heated by air.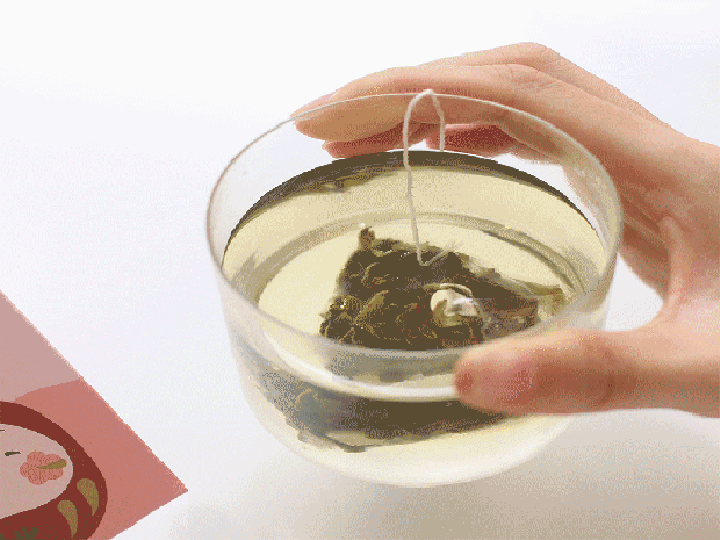 The Difference Between Inner and Outer Bag Packing and Nylon Triangle Packing
Compared with the tea bags packaged in ordinary filter paper, this nylon triangle tea bag can stretch the tea leaves in the fastest time after hot water is injected, and retain the original flavor, fragrance, and naturalness of the tea, which does not damage the teabag. This nylon triangle bag can be brewed many times and for a long time, which highlights the toughness and resistance of the packaging material. The transparent mesh design makes it easier to bring out the flavor of the tea, allowing consumers to observe the shape, smell the aroma, see the tea color, taste the tea, and observe the bottom of the tea leaves. Compared with ordinary filter paper teabags, this kind of high-quality teabags creates a beautiful and high-quality image, which is easier for the public to accept. Each kind of tea packaging has its advantages, you can eliminate the need to choose.
How to Choose a High-Quality Automatic Tea Packing Machine Manufacturer
A high-quality tea packing machine must be produced by a professional packing machine manufacturer, which is dedicated to the research of packaging machines. Taizy packaging machinery can better meet international needs and continuously update products. Also, it can be customized according to the different needs of different users, so can better enable each user to purchase a satisfactory and suitable product.
Repair and Maintenance of Dip Tea Packing machine
Cleaning, tightening, adjustment, lubrication, corrosion protection
The most important thing for tea packaging machine maintenance is cleaning, tightening, adjustment, lubrication, corrosion protection. For specific operation steps, you can refer to the maintenance manual attached to the machine. If you have any questions, you can consult our engineers in our Taizy company on time.