Chain bucket packing machine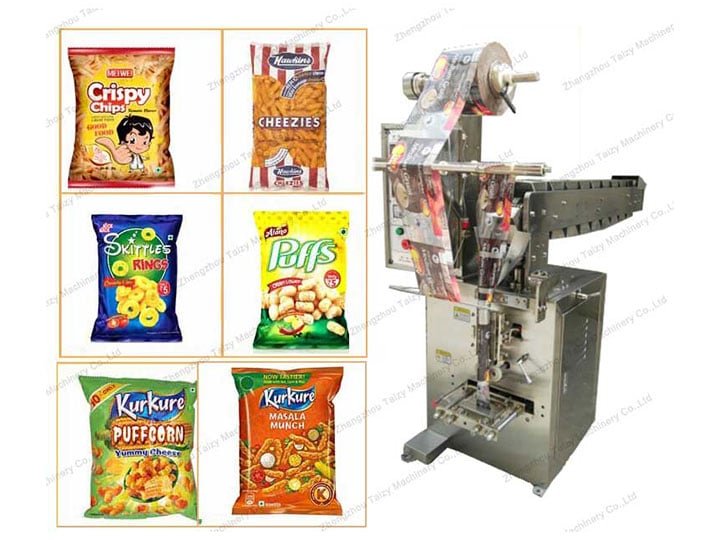 The brief introduction of the chain bucket packing machine
A chain bucket packing machine is a semi-automatic packaging machine, belonging to s sort of granule packing machine. Compared with a large machine such as a fully automatic electronic scale packaging machine, a chain bucket packing machine is more suitable for some just put into the production of small-scale factories to buy, the affordable price of the improved production efficiency is also quite substantial. And the chain granule packing machine supports many types of packaging, such as a back seal, three side seal, and four side seal.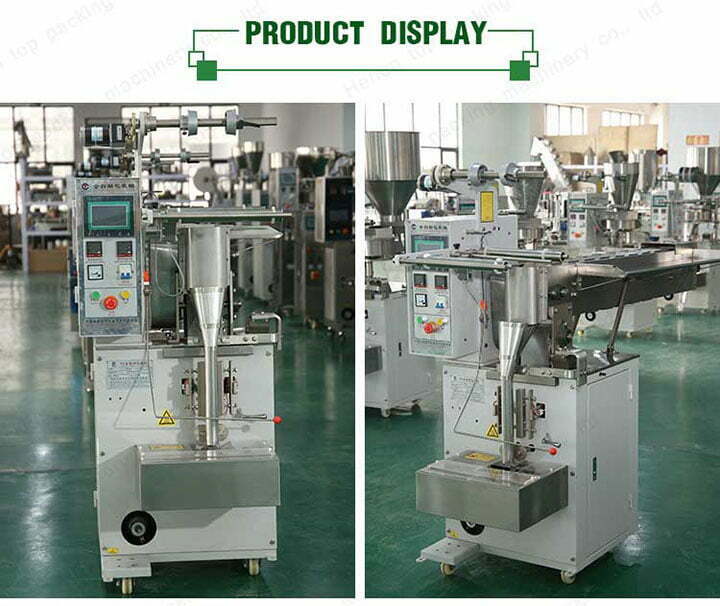 The workflow of the chain bucket packaging machine
The application of the chain bucket packaging machine
The chain granule packing machine from Taizy Company is suitable for packing grains and cereals, dried fruits, puffed food, trinkets, chemical granules, hardware accessories, plastic products, etc.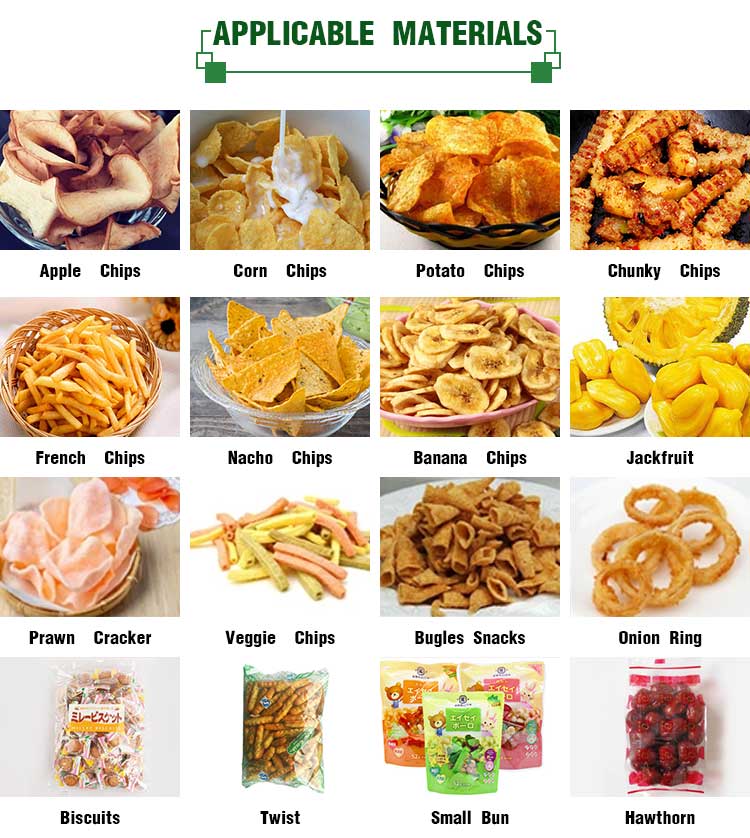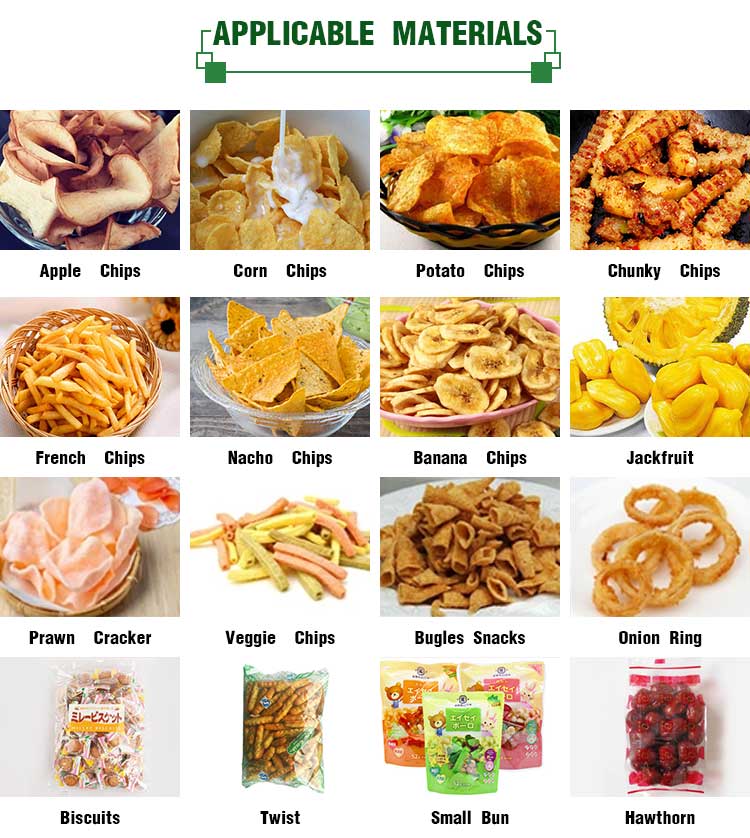 Technical parameters of TZ-320 Chain Granule Packing Machine
| | |
| --- | --- |
| Power | 220(380)V/1200W |
| Speed | 30~60bags/min |
| Bag length | 30~280mm |
| The maximum diameter | ≤Φ350mm |
| Packaging film thickness | 0.03~0.1mm |
| Maximum film width | 300mm |
| Weight | 400kg |
| Machine size | 870x1350x1850mm |
The structure of the chain granule packing machine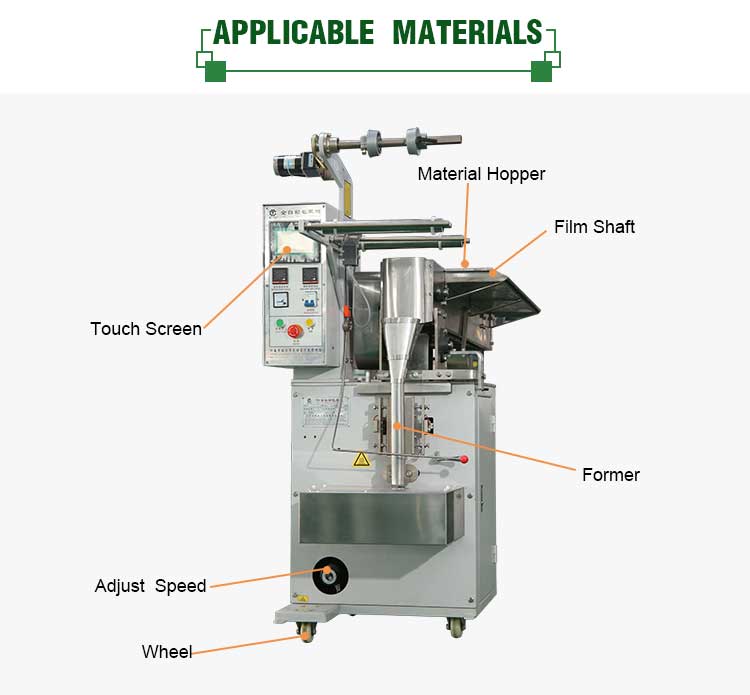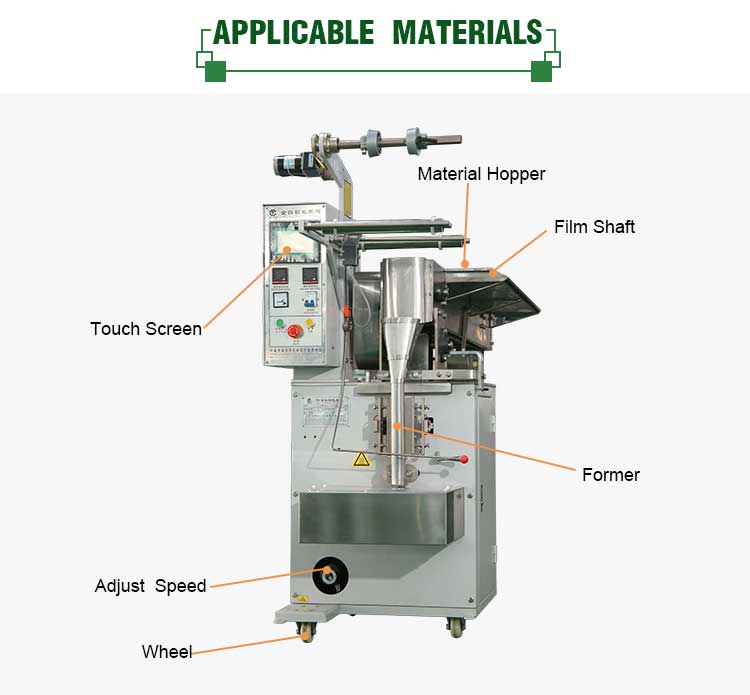 Details of the chain granule packaging machine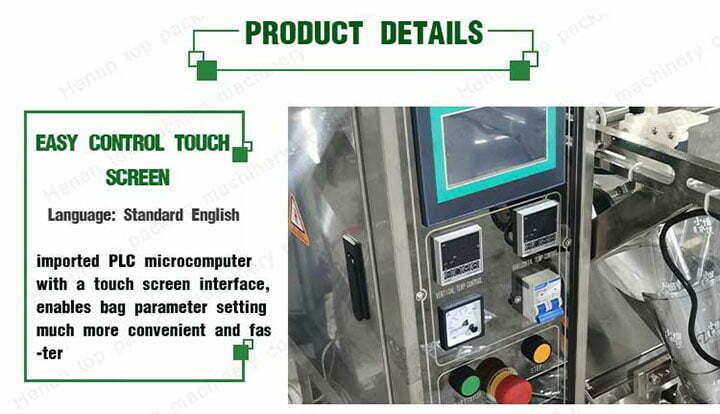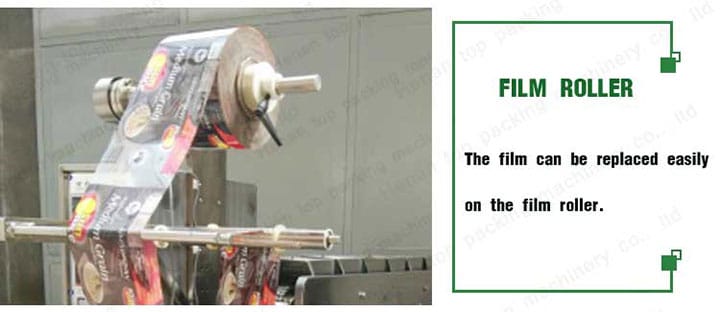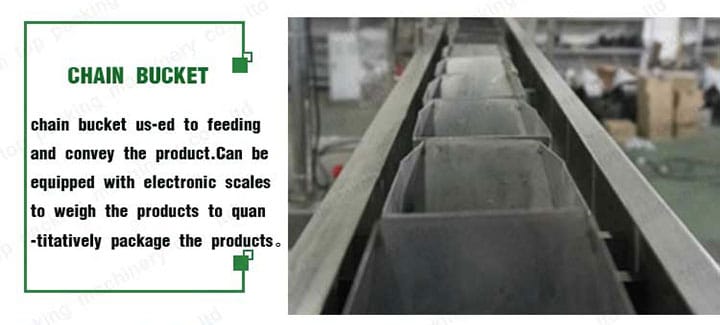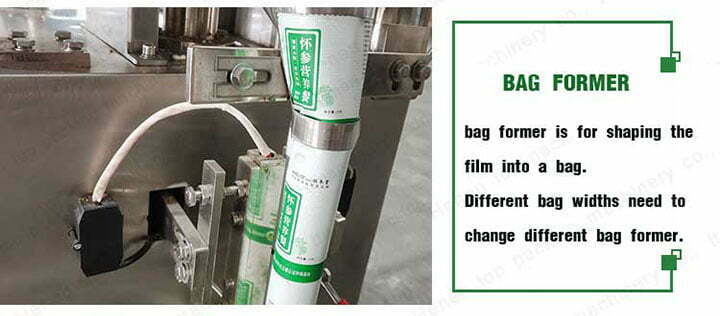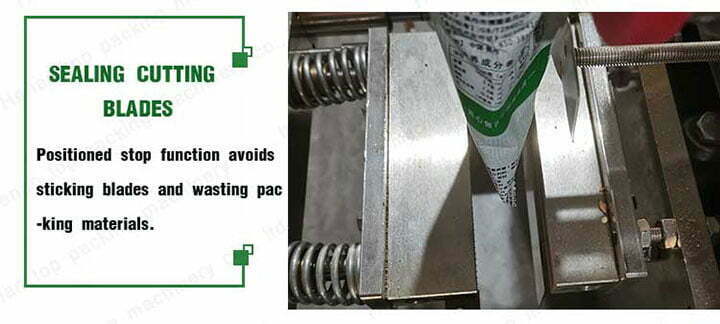 The advantages of the chain bucket packing machine
The machine adopts advanced PLC control system, the program is stable, equipped with electronic intelligent touch screen, supporting up to six languages, also can be customized according to customer language, easy to operate.
Microcomputer control, photoelectric tracking correction system, equipped with high-precision stepper motor, high bag-making accuracy, a small error.
The machine as a whole is made of stainless steel and alloy, contact with the material part of 304 stainless steel, not easy to rust, strong and durable.
The machine can be used alone or in combination with other machines. For example, packaging tea bags and other kinds of mixed raw materials can be equipped with tabletop dispensers to achieve unmanned automatic production.
Intelligent temperature control system ensures the quality of packaging materials, low working noise, clear cutting patterns and strong sealing ability.
Optional type
For the chain bucket packing machine, the style of the infeed conveyor belt is customizable, depending on the weight of the object to be packed by the customer. Horizontal type is mostly used for packing lighter quality items, such as frozen dumplings, dried fruits, and other foods. Inclined pushing type is used for larger quality items, such as hardware accessories, etc., to save labor and improve production efficiency.