Tea packaging machine sold to Bangladesh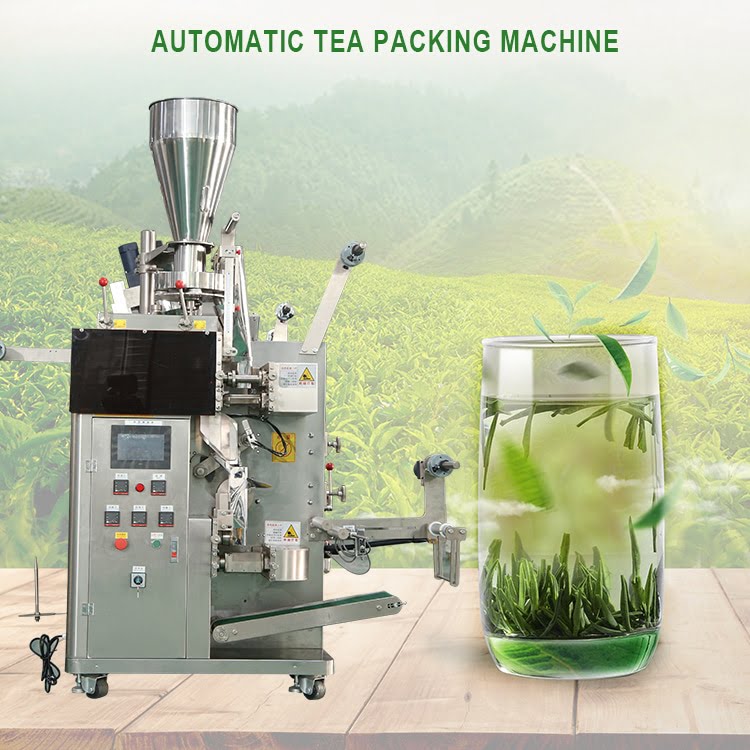 A customer from Bangladesh
The customer from Bangladesh, a local green tea producer, needed a machine to increase the productivity of his factory. We learned of the customer's packaging size requirements through inquiries and he asked if he could print the production date on the outer packaging. We communicated with the technician and said that we could customize the tea packaging machine according to the size and that our machine could be used with a coding machine, which solved the customer's needs. The technician repeatedly debugged the machine before delivery to ensure normal operation and threaded the line on the reel in advance to facilitate direct use by the customer. In order to show our sincerity, we also gave a toolbox. The toolbox includes many devices commonly used in the machine, such as a stirring shaft, temperature sensing wire, heating tube, and other necessary tools. After receiving the goods and using them for a period of time, the customer gave us feedback that he was satisfied.
Why tea has been popular all over the world
Our machines are sold all over the world, such as Costa Rica, Hungary, France, Thailand and so on. Tea is very popular wherever it is, so what is its nutritional value?
Improve muscle endurance. Drinking tea can improve muscle endurance, this is because there is also an antioxidant substance called catechin in tea, which can increase the body's ability to burn fat, improve muscle endurance, help fight fatigue and increase the duration of physical exercise. Drink green tea often, the most significant effect.
Keeping fit.Caffeine in tea can promote the secretion of gastric juice, help digestion, enhance the body's ability to break down fat. Foreign studies have also shown that regular tea consumption can reduce waist circumference, reduce body mass index (BMI), thus helping to prevent diabetes and cardiovascular disease.
Improve memory.Drinking tea also has a role in improving memory, with studies showing that the tea polyphenols in tea can make local improvements to the brain, thereby increasing memory and learning efficiency. Foreign studies have confirmed that drinking tea can prevent and treat neurological disorders, especially cognitive disorders in the elderly. In addition, caffeine can promote central nervous excitement, with refreshing, beneficial and clearing effect.
Our service
All of our machines can be customized according to customer needs, including size, voltage, and other technical parameters. Before shipment, engineers will test the machine repeatedly and the salesman will take many videos to you. As for our transportation, machines are wrapped in plastic film first before packing, which is to avoid moisture on the sea. The machines are also put in a wooden case which is free of fumigation, lined with metal wire if necessary. When you receive the goods, if you have questions about the use of the machine, you can always contact our customer service staff, our customer service staff will give the corresponding solutions, and we will give the machine-related maintenance measures according to the factory environment.